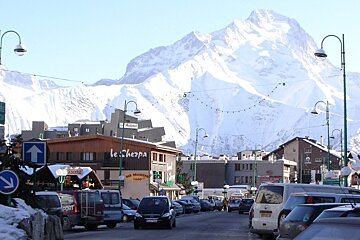 Where to stay in Les 2 Alpes
Discover the top Les 2 Alpes places to stay
You've made up your mind – you want to come to Les 2 Alpes on your next holiday. As you research your trip, you'll discover that there's more than one town in the area and that they all offer a great selection of chalets, apartments and hotels. Accommodation is one of the biggest expenses when booking a holiday, so you want to make sure that you've chosen the right location. Worry not, we're here to help.
A former mountain pasture perched at an altitude of 1,650m, Les 2 Alpes is France's second oldest ski area after Chamonix and boasts the largest skiable glacier in Europe, as well as 225km of pistes. At the heart of the ski area sits the resort, but there are many more towns and villages in the area, all of them connected to the ski slopes thanks to a vast network of lifts.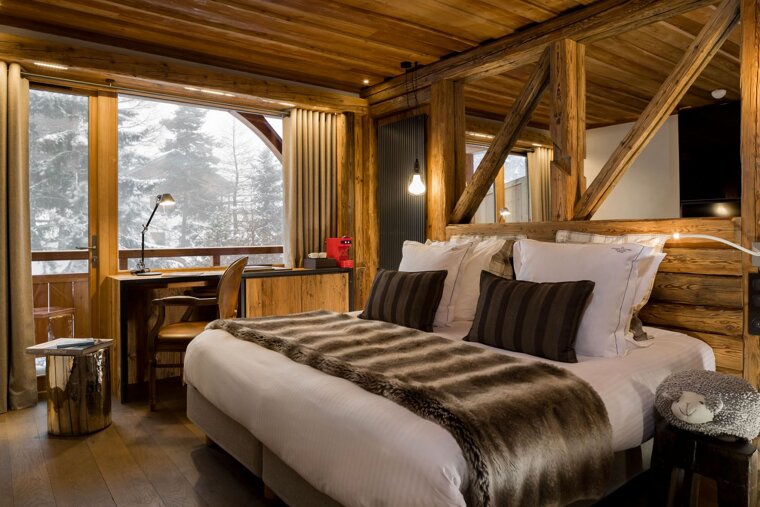 Five things to consider before deciding where to stay in Les 2 Alpes
With everything from quiet alpine villages to neon-lit main drag and studio apartments to a hotel with a Michelin-starred restaurant, Deux Alpes offers accommodation for every taste and budget. This guide to the different sections that make up this superb area should help point you in the right direction so that you are situated as close to whatever action you are looking for. But, first things first.
Where should you stay in Les Deux Alpes?
It depends on the type of holiday you'd like to have. It's always a good idea to know exactly what you're looking for: chalet or apartment, party or tranquillity, sporty or relaxed – a holiday in Les 2 Alpes can offer all of these things. With an impressive assortment of accommodation hot spots, from the picturesque Alpine town of Venosc to the modern ski hub of Les Deux Alpes, this ski area is full of surprises.
These are some of the things you may want to consider in advance before you pick where you want to stay:
Distance to the pistes: Being able to ski to your door is everyone's dream – there's no better feeling than putting your skis on right outside your front door. Les 2 Alpes and its surrounding area offer a good selection of ski-in/ski-out apartments, chalets and hotels. However, bear in mind that these very sought-after spots are usually more expensive than the places further away from the pistes.

Quiet or bustling: Is après-ski as important (or more important) than the skiing itself? In that case, you'd want to stay as close to the bars and clubs in resort as possible. However, if you'd rather stay in after a day on the slopes and prefer to avoid the hustle and bustle of the centre, one of the charming villages surrounding Les 2 Alpes is probably a better choice.

Amenities: Ask yourself what you'll need around you when holidaying in Les 2 Alpes. For example, if you're self-catering, you probably want to be as close to the supermarkets and restaurants as possible, while those staying in catered chalets and hotels may not need to. Having shops, ski and/or bike hire places and cafes around you can be very handy but also quite noisy.

Things to do: As with amenities, not everyone will need the same services nearby. For example, families will want to be near the ski schools meeting points to avoid avoid trudging across resort in ski boots carrying yours and your children's skis. Having the local swimming pool and sports centre close by is also a great idea for those coming with little ones as it'll keep them entertained after a day on the slopes. Or perhaps you need a spa for a good back rub or to soak your sore muscles in a hot tub after a few hours snowboarding.

Budget: Last but not least, location is key when it comes to saving money. Generally, the closer you get to the slopes and to the resort centre, the steeper the prices will be, while the villages further away from the lifts will usually offer cheaper deals.
Our local team's top tip: When booking accommodation, take a good look at the photos. You're going to be spending some time in this space so you may as well feel comfortable in it. It's not just about whether you prefer a cosy rustic interior or a light and airy open plan space, but also whether the layout and décor fit your needs. Are the rooms big enough? How about the bathrooms? Is there a super-modern, steep staircase your toddler won't be able to climb? What floor is the apartment on? Is it accessible by a lift? All of this matters when choosing your accommodation and not every town in Les 2 Alpes will be able to provide all sorts of styles.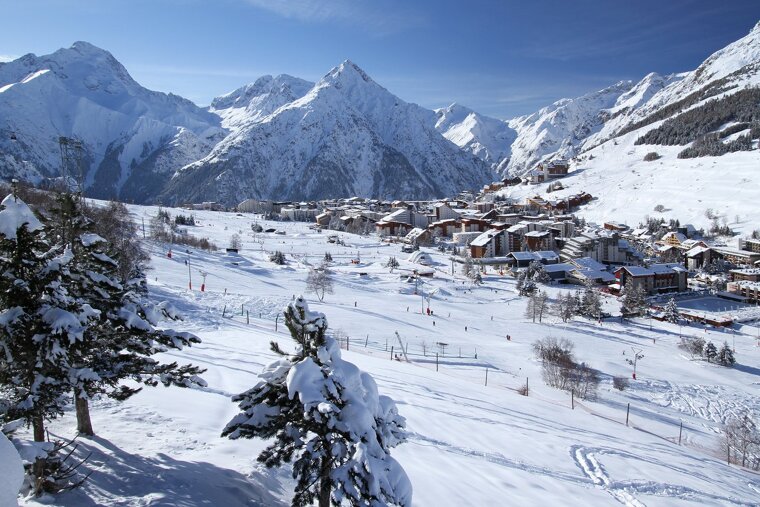 Les Deux Alpes: The heart of the action
Staying right in the centre of Les 2 Alpes has its obvious perks, the main one being that you'll be able to walk to and from the resort's main facilities and attractions.
Who should stay in the centre of Les 2 Alpes?
If you want to be first on the lifts in the morning and last out of the bars in the evening, then booking accommodation in Les 2 Alpes itself is a must. Most of the resort's accommodation is strung out along the main road that runs from Petit Plan at one end to the Place de Venosc at the other. Les 2 Alpes offers a huge range of self-catered apartments, from cosy studios to large penthouses sleeping 10 people or more. Chalets are a bit scarcer in the centre of Deux Alpes but there are still a handful to choose from. There are free shuttle buses to help transport skiers around the resort, so make sure you check where the nearest bus stop is in relation to your accommodation.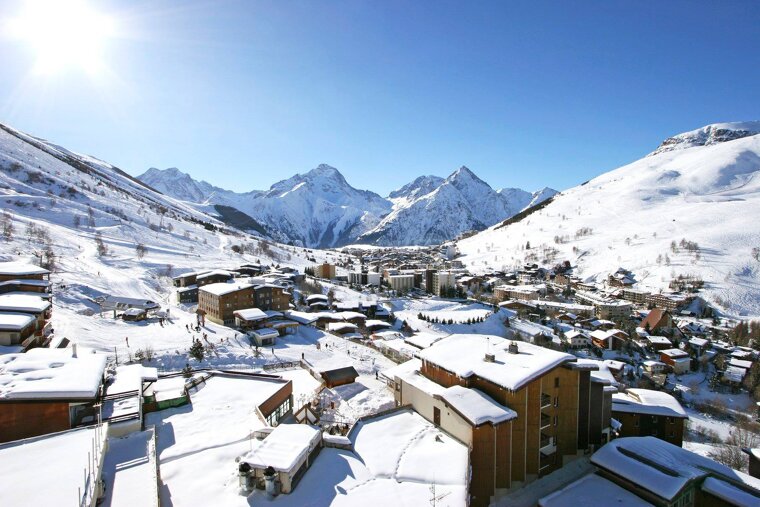 Le Village 1800: Easy access to the ski area
This purpose-built area stands at the top of Les 2 Alpes and offers really easy access to the ski area thanks to the Village chairlift which takes you to the heart of the pistes.
Who should stay in the Village 1800?
Those searching for simple accommodation in a quiet area with super easy access to the ski runs. Accommodation in Le Village is mainly in the form of apartments of all sizes, from small studios to spacious chalet-apartments sleeping a dozen people or more. If you prefer to stay in a hotel, you'll find four-star comfort and a breathtaking view across resort to the Muzelle at the Hotel Mercure.
The advantage of staying up here is easy access to and from the main ski area via the Village chair, and free covered parking available under the apartment blocks. The only drawback is that there's not much commerce in Le Village 1800, with only a small supermarket and a couple of bars and restaurants. Therefore, if you're going out in the evening, you'll probably want to head into the main town.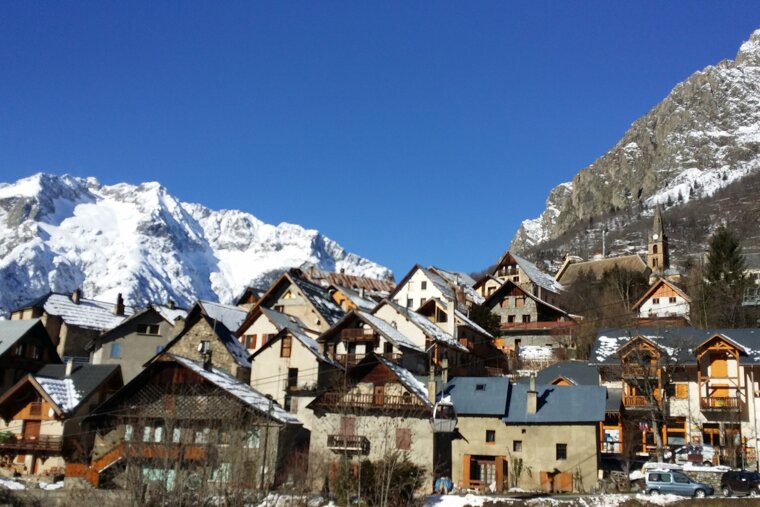 Venosc: Peaceful village linked to Deux Alpes by lift
Located down in the Veneon valley, below the town of Les 2 Alpes, Venosc is a traditional Alpine village linked to the main resort thanks to a gondola that takes only seven minutes to whizz you up the mountain.
Who should stay in Venosc?
The medieval village of Venosc is increasingly popular with skiers looking for peace and quiet and an authentic alpine feel. There's a good range of self-catering chalets and apartments in and around the village but make sure you know how far it is from your chosen accommodation to the lift. If you're driving, there are also some options in the pretty neighbouring villages of Bourd d'Arud, Les Gauchoirs and La Danchere, all a stone's throw from Venosc but not within walking distance.
Group-friendly spots in Les 2 Alpes
Groups have very specific needs, namely a big enough space and easy access to the slopes and the resort's amenities.
Where in Les 2 Alpes can you find large apartments & chalets for groups?
Groups come to Les Deux Alpes not only to enjoy its world-renowned skiing but also to sample its famous après-ski scene. In the heart of resort, you'll find a great selection of large apartments with sizeable communal areas and beds for up to 10 people.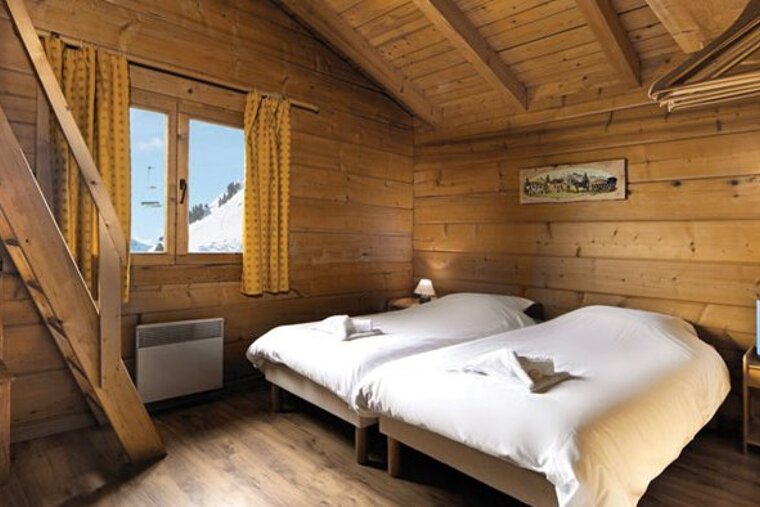 Family-friendly areas in Les 2 Alpes
When travelling with young children, you ideally want to stay somewhere that has lots of facilities and services nearby so that you don't have to travel long distances to get to the slopes or the restaurants.
What's the best area for families with children to stay in Les 2 Alpes?
Once more, Les 2 Alpes itself may be the best option as most of the ski schools, beginner slopes and activity companies are located here. Search for accommodation by the Alpette lift area, where you'll be close to a kid's learn-to-ski zone and the indoor swimming pool, or near the nursery slopes by the Bosquet and Vikings lift.
If you're holidaying with young children and fancy a quieter holiday, Les 2 Alpes Village 1800 is a great option, as is Venosc, especially if you're after a chalet for you and your family.
Cheap accommodation in Les 2 Alpes
Les 2 Alpes is well-known for being a relatively affordable resort compared to similar ski areas in the Alps. This makes it very popular for those looking for more 'bang for their buck'.
What's the cheapest area to stay in Les 2 Alpes?
There are budget-friendly apartments all around Deux Alpes. Right at the entrance to resort and down the hill from Village 1800, Petit Plan offers a range of apartment accommodation, most of it relatively new build. The downside of staying here is that there is very little in the way of facilities and the quickest access to the slopes is likely to be by shuttle to the main lifts in the centre of town.
If it's a chalet holiday you prefer, the town of Venosc, Vaujany features a decent selection of traditional and modern abodes at lower prices than some of the accommodation in the centre. There's also a hostel, run by UCPA, offering all-inclusive activity holidays.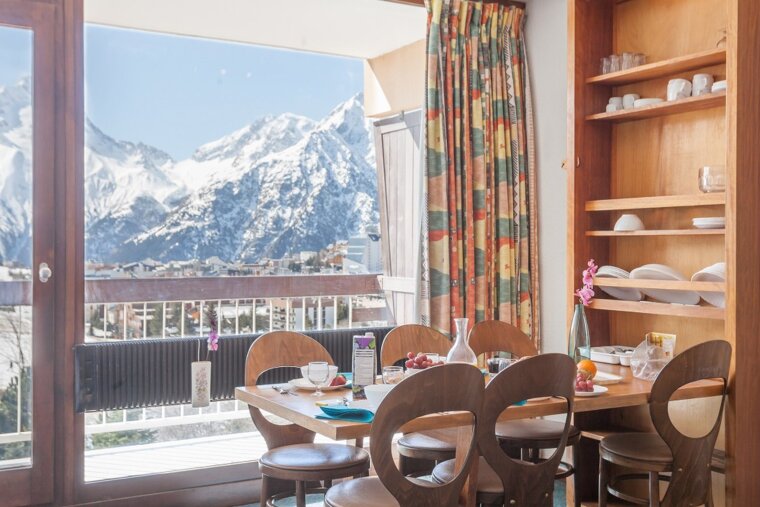 Ski-in ski-out accommodation in Les 2 Alpes
Ski-to-door accommodation is very popular in Les 2 Alpes, which means that it gets booked out quite quickly. Prices are also usually more expensive than the accommodation a bit further away from the slopes. However, there's no greater feeling than arriving at your doorstep with your skis on, so get on booking as soon as you can if you want to experience it yourself.
Where can you find ski-to-door accommodation in Les 2 Alpes?
Many of the chalets, apartments and hotels in Deux Alpes offer ski-to-door accommodation. Search for accommodation at the foot of the Diable, Vallée Blanche and Jandri Express lifts. Village 1800 is also a great place to stay for ski-to-door convenience, while in Venosc you need to be close to the main lift.
Camping & glamping in Les 2 Alpes
There are a couple of campsites and motorhome areas in Les Deux Alpes and its surrounding area, open both in the summer and winter.
Are there any campsites in Les 2 Alpes?
There are no campsites in Les 2 Alpes itself. However, you'll find a couple of them in Venosc, just down the valley. Many of them have extensive facilities including snack bars and activities.
Are there any motorhome areas in Les 2 Alpes?
France is famous for its well-equipped motorhome areas or 'aires de camping-car' and Les Deux Alpes is no exception. You can find one in the Passarelle car park, at the entrance of resort and open when the lifts are running. There are toilets, waste disposal areas, as well as electricity and water.