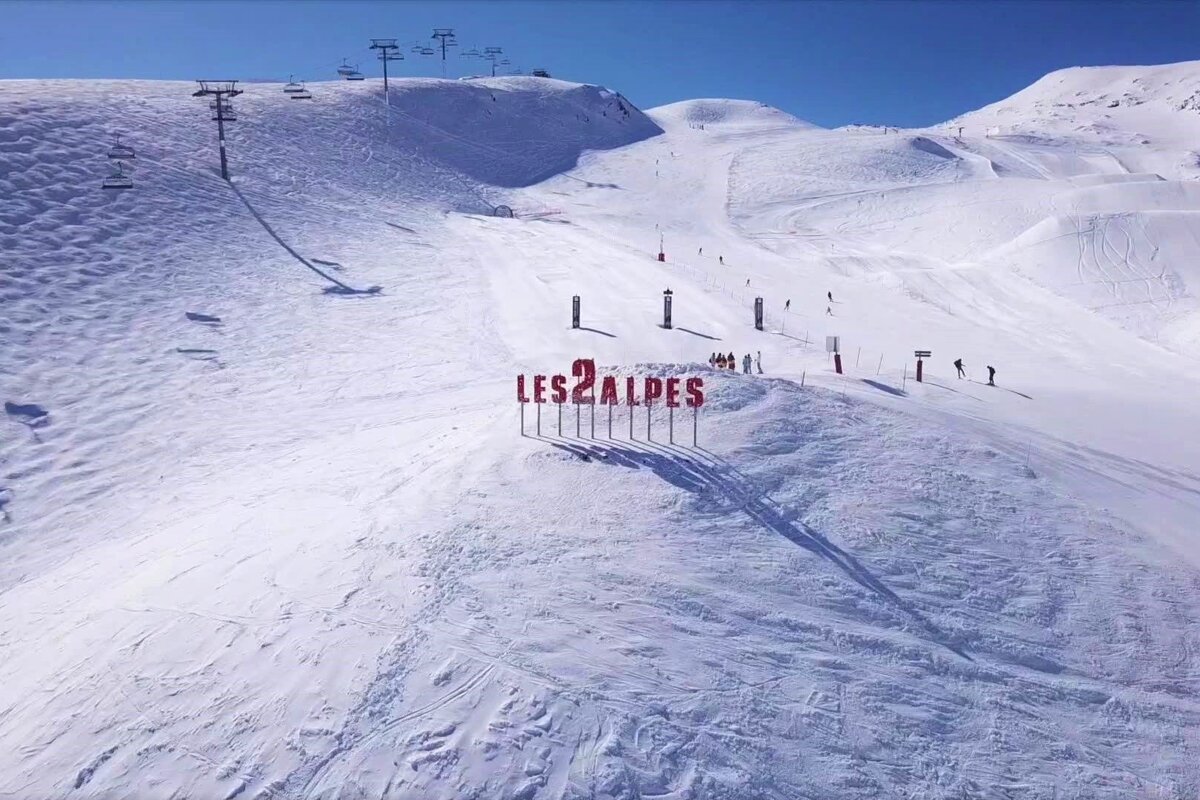 What's new this Winter in Les Deux Alpes
From the ski area to what's fresh in the resort
As winter begins to take hold we take a look at all that's new in town and on the slopes.
Early signs of snowfall here in The Alps are creating much excitement for the upcoming winter season. The ski industry here is raring to go and this winter looks like being an exceptionally busy one. Les 2 Alpes ski area opens on the 3rd December and ski passes are already on sale.
Having moved on from COVID, the good news is that the ski resorts are all going to be operating normally this winter, however the thing that may be on most people's minds is the current energy crisis. We have been following news from the ski resorts and whilst they are awaiting an update and directive from the government, the resorts, in the main, assure us that ski lifts will be running and the ski pass prices that have been published will remain in place. This current energy crisis is offering the resorts an opportunity to fast track many of their eco/environmental sustainable initiatives for example LED lighting, optimising the speed of ski lifts, the addition of GPS systems in the snow groomers for added efficiency.
Currently there are no COVID restrictions or regulations in place anywhere in France. Take a look at our COVID information page for the latest updates. (no longer being updated regularly)
Olympic endorsement
Les 2 Alpes has recently been awarded the "Terre de Jeux 24" label by the Paris 2024 Olympic and Paralympic Games Organisation committee. This label endorses Les 2 Alpes commitment to bring the Games to life in its region via events and broadcasts.
Winter tyres
A reminder that it is now mandatory from 1st November to 31st March to have winter tyres (M&S marking, or all weather (4 season) tyres), OR at least two snow chains/socks in the vehicle when driving in the mountain regions in France, following a law introduced from November 2021
Watch this
On the slopes
Quick Telemix lift
The Vallee Blanche site has been redeveloped with the replacement of the chairlift with a Telemix, a mixture of gondolas and chairs on the same lift up to the summit at 2100 metres and to meet the Venosc gondola lift new in 2022. The new Telemix offers a more comfortable service enabling quicker access for twice as many people in the same time as before!
New green run
A new green run has been created between Vallee Blanche and Pied-Moutet (2100 to 1600 metres) making this low-altitude sector accessible to all.
New button lift and magic carpet
The complete redevelopment programme of the snow front area which commenced in 2021 and is due to finish in 2024 has new features live this season. For winter 2023 a button lift and magic carpet will be installed on the Champame sector providing an easier connection between Les " Alpes 1800 and the rest of the resort.
3S gondola lift
Work has started on the construction of a 3S gondola lift - the only lift of it's kind in France. This more comfortable, reliable in all weathers new gondola will whizz skiers to the summits at 3,200 metres in only 15 minutes, with a mid-station at 2600 metres. Current time on the Jandri Express, which this new gondola will replace, is 40 minutes. It will transport three times the number of people as is currently possible. The number of pylons will be halved, reducing visual pollution. The first section of this redevelopment is envisaged to be complete by December 2024 with the entire 3S gondola project complete by December 2025.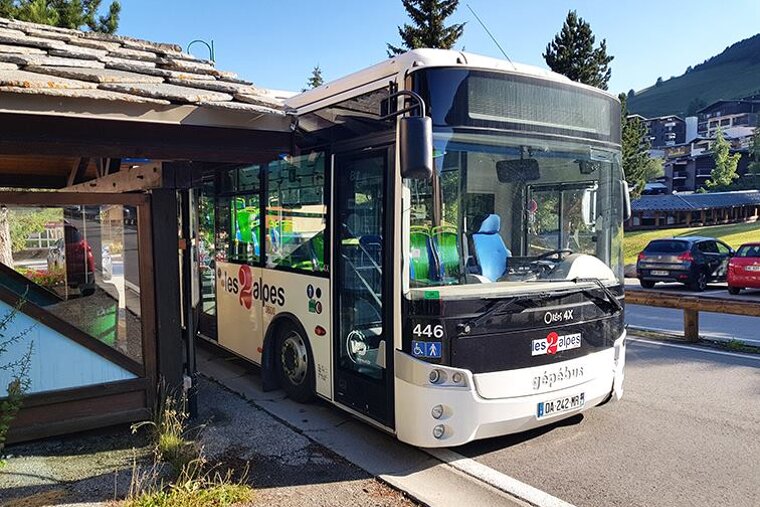 Travel
100% electric shuttle buses offer free transport for resort guests and electric charging points for electric and hybrid cars are just two of the initiatives Les 2 Alpes has in place. The resort is applying for the Flocon Vert, marking their commitment to a sustainable future.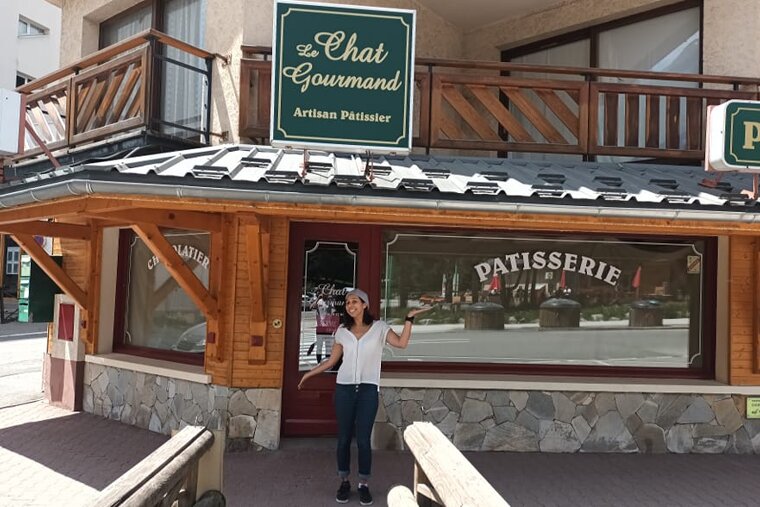 Cafes & Bars
Emilie Paris formerly pastry chef at Chalet Mounier has taken over the legendary chocolaterie/patisserie Le Chat Gourmand in the summer of 2022. She's making the classics that this patisserie has become so well known for, as well as bringing her own inventive talents to create new and innovative delicious delights.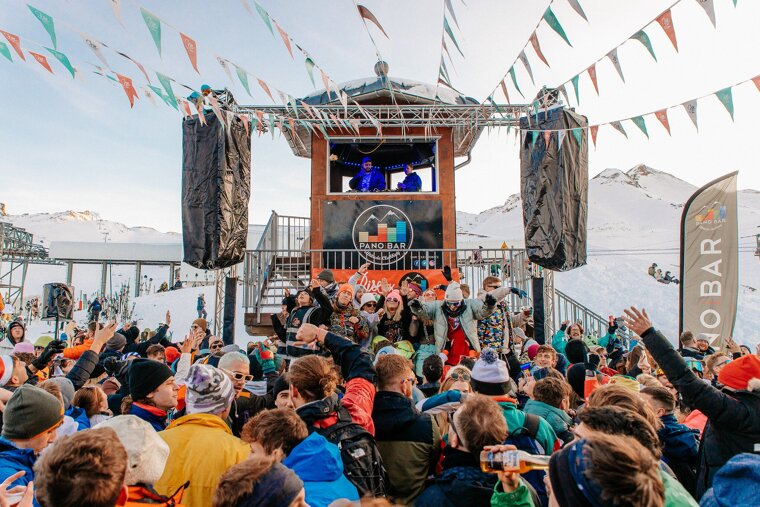 Events
The events calendar for this winter in Les 2 Alpes is looking great. Music festivals including Rise, Snowattack and France Bleu Live all feature. Huge events on the slopes include FIS World Cup events, speed skiing and night trails. Take a look at our events calendar for full details.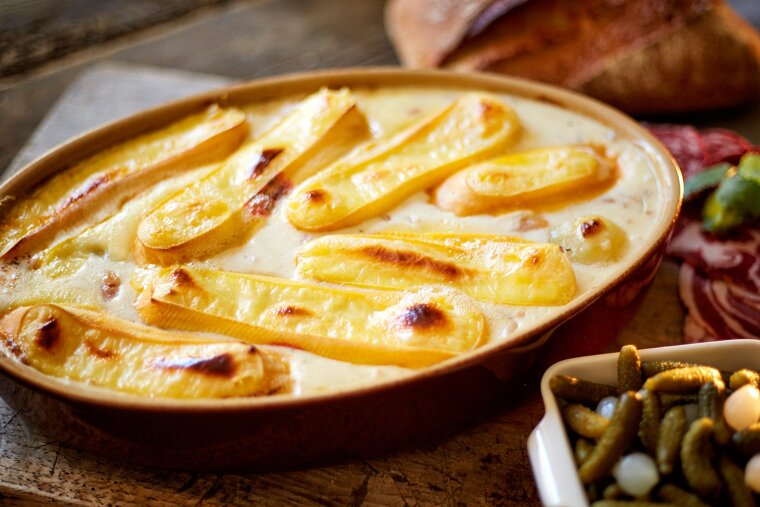 Restaurants
Le P'tit Polyte restaurant at Chalet Mounier sees their hard work rewarded by maintaining their Michelin Star for 2022, making this Isere's highest altitude Michelin starred restaurant.
Pop along to Le Diable au Coeur to try Ugo Mounier's new recipe beer for this season.
More inspiration...
A handful of improvements set to make life even better in and around the vibrant little town that is Les Deux Alpes. See you on the slopes very soon!