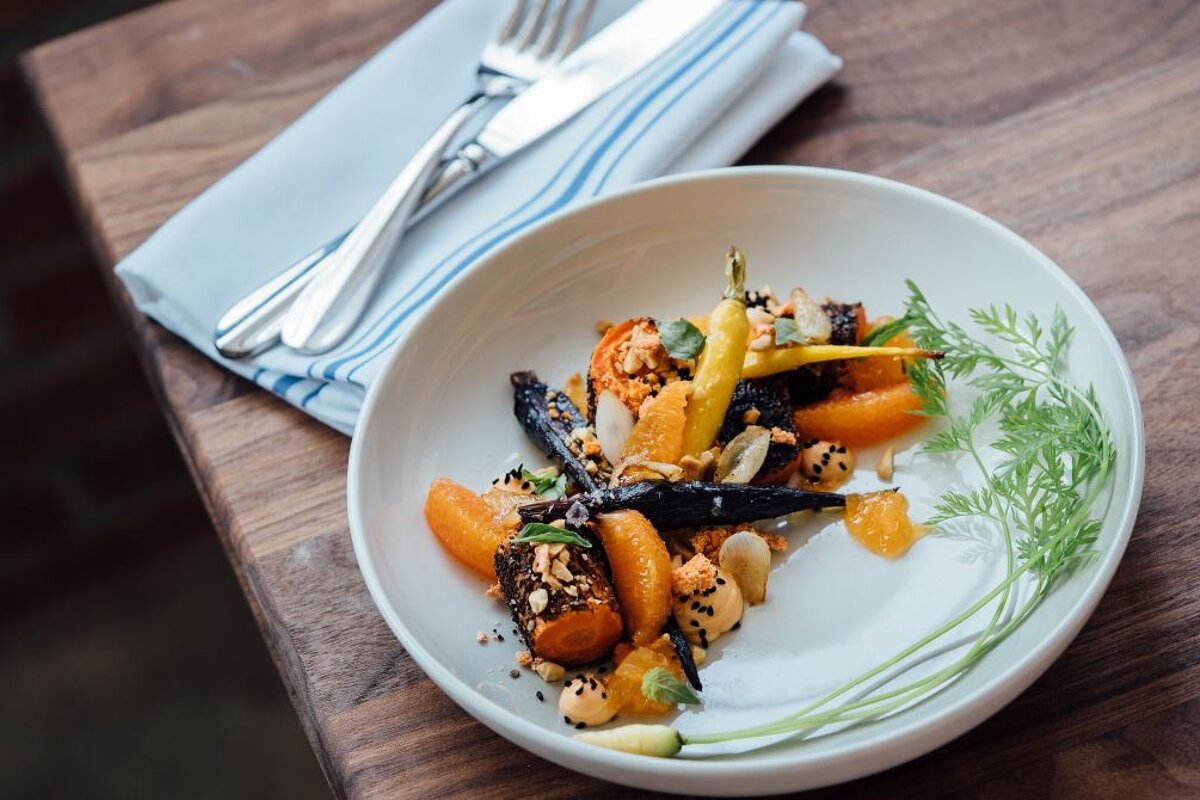 Best veggie restaurants in Les 2 Alpes
Alongside cheese and veggie burgers, there is some great vegetarian cuisine here in Les Deux Alpes
In the past, the French Alps have not been well known for their vegetarian cuisine, although there has always been a great choice of cheese dishes. Thankfully, things are starting to change and there are more options appearing for those who don't eat meat.
As a vegetarian, you still need to take care – some apparently vegetarian dishes might be served with a plate of cold meats or contain the occasional sausage, so do ask to be sure if you are in a traditional French restaurant. That said, most restaurants will have at least a couple of vegetarian options on the menu these days. Here we give a rundown of those that offer you a bit more.
The Soul Kitchen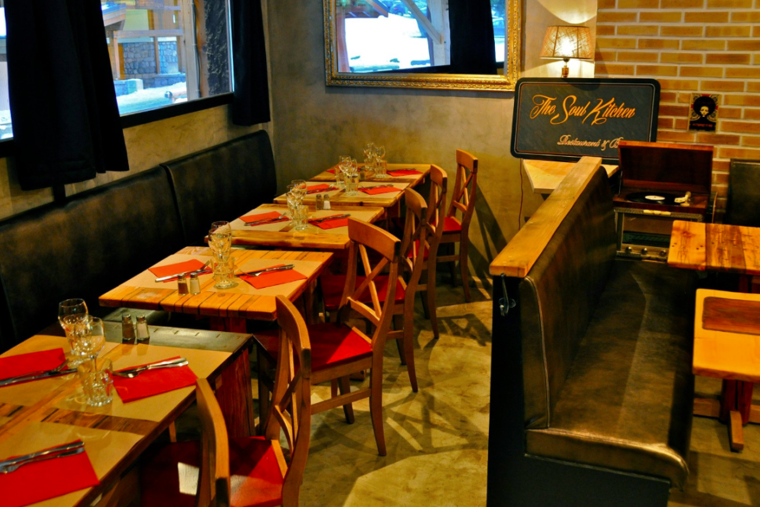 The Soul Kitchen deserves to be near the top of the list for any vegetarian in Les Deux Alpes. This little restaurant took over the old Bluets Bar location a couple of seasons ago and has developed a solid reputation for good food that doesn't follow the traditional Montagnard model. The menu consists of a blackboard of daily specials, the majority of which are vegetarian. The last time I visited, the single non-veggie option was a plate of charcuterie for a starter. The dishes come from around the world, including France, South-East Asia and the Caribbean. The service is friendly and the kitchen opens onto the restaurant through a large serving hatch, so you can watch your food being prepared.
Grain de Sel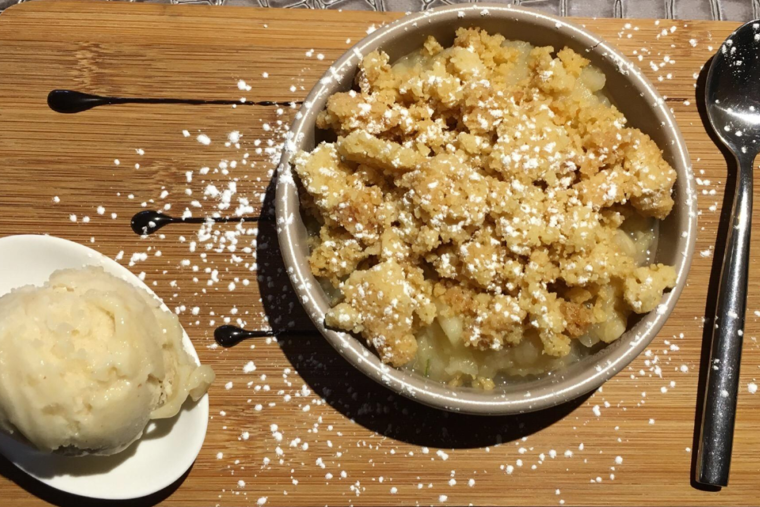 The Grain de Sel is a traditional French Alpine restaurant offering a range of local specialities. They are far from being a purely vegetarian establishment but they do offer some good vegetarian dishes. The vegetable lasagne is good and there are some great vegetarian pizzas. For pescatarians, the seafood hotpot is well worth trying.
Fondue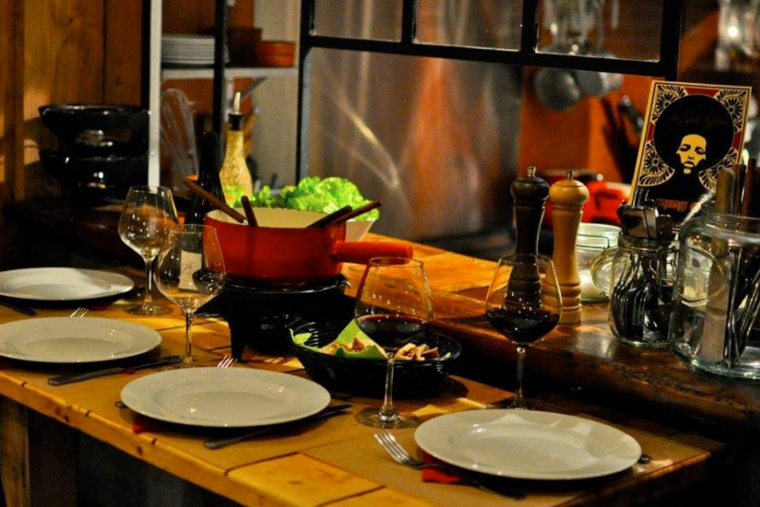 Cheese fondue is usually a good vegetarian choice, being essentially bread and melted cheese. For anyone unfamiliar with the dish, it consists of a pot of melted cheese placed over an oil burner on the table, along with a supply of chunks of bread to dip in on long forks. The majority of eateries in the town will serve fondue, including all of the Alpine or Montagnard ones so there is no shortage of choice. Unfortunately for the vegetarian in a crowd of carnivores, most places insist you share it with somebody. Two people minimum is the general rule. One exception worth knowing about is the Trappeur, where they are happy to serve a veggie-friendly fondue for one. While fondue is normally a completely vegetarian dish, the occasional restaurant will serve it with cold meats, so do check before you order. Raclette is another traditional Alpine dish that is vegetarian in principle. It is basically cheese and a heating element to melt it, served with bread and potatoes. This traditionally comes with meat on the side though, so look for the vegetarian versions or ask for it without the meat.
British options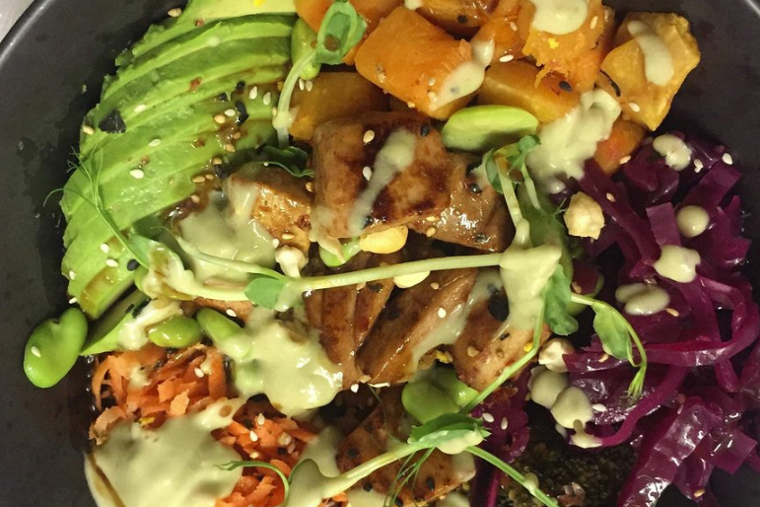 The more British restaurants in the resort are used to catering to vegetarians. Try the superb Vegetable Wellington in The Spot, for example, or select the veggie burger option from their 'Build your own burger' menu. Smithy's offers a Spicy Bean Burger as well as other Tex-Mex veggie choices. Both British restaurants have their vegetarian dishes clearly marked on the menu.
Chamois Lodge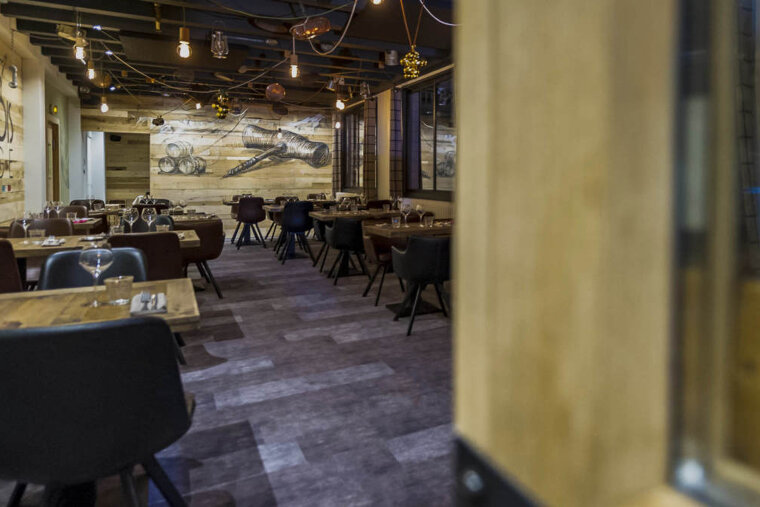 Renovated and refurbished for last winter, the Chamois Lodge team have revamped their menu this year to include more vegetarian dishes. I love the 'boite du Jura' – Jura cheese baked whole and served in vegetarian and non-vegetarian options, but there is a good selection of other vegetarian dishes as well.
Pescatarian choices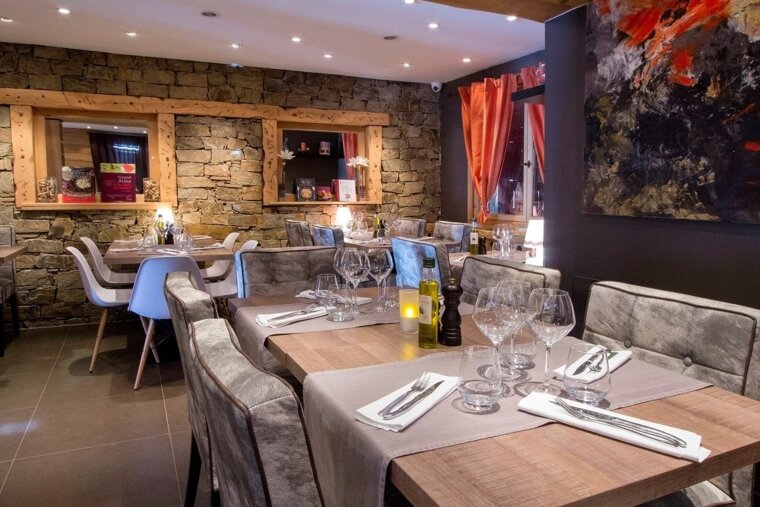 For those who eat fish, there are a few more possibilities. The Café Brasilien's Thai restaurant does good seafood Thai dishes. On the main street, Corsican restaurant Casa Nostra does sushi nights on Tuesdays and has a reasonable selection of fish dishes the rest of the time. The aforementioned Chamois Lodge and Grain du Sel have some nice fish dishes too.
Location
2 Alpes, Les 2 Alpes