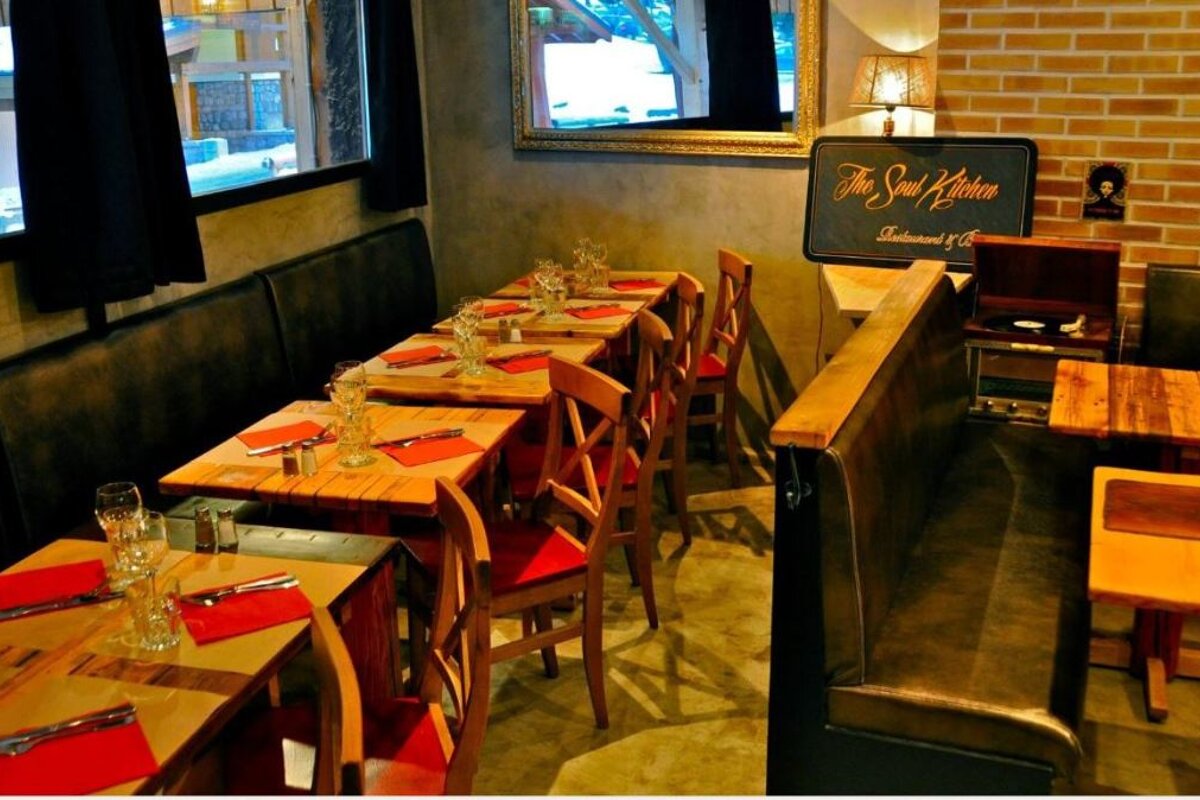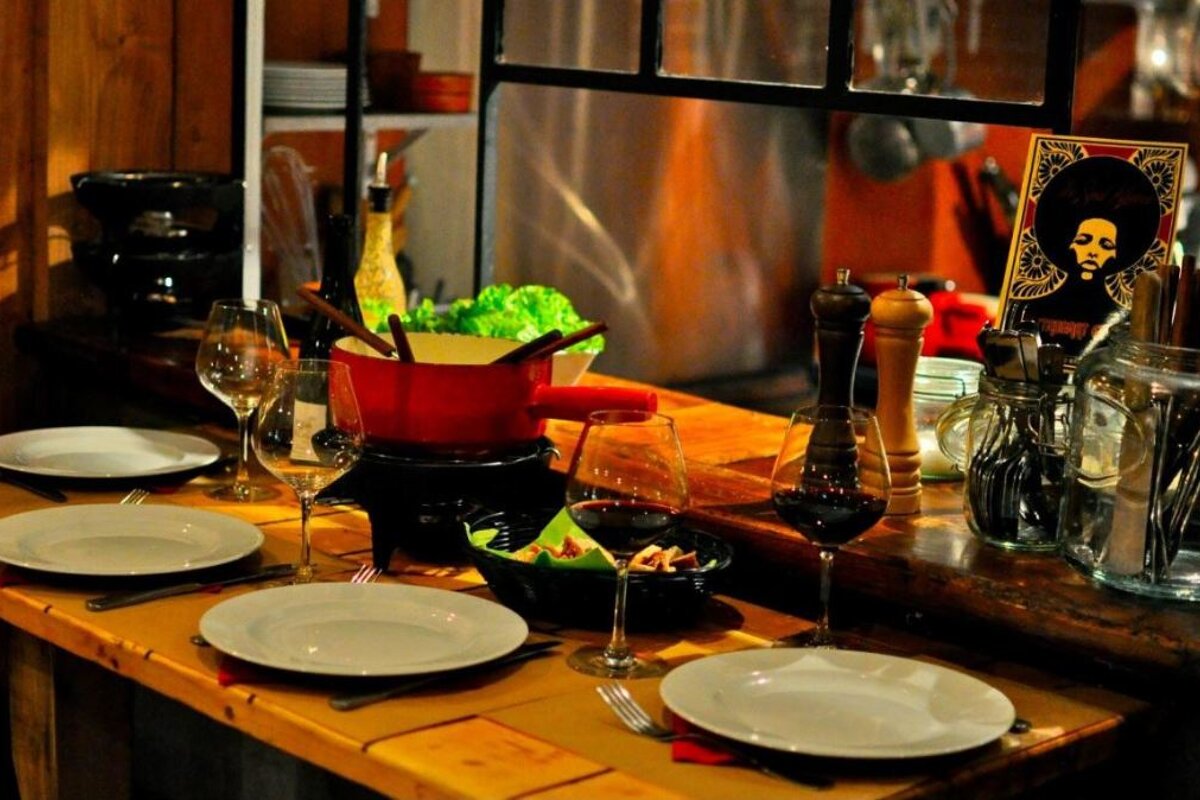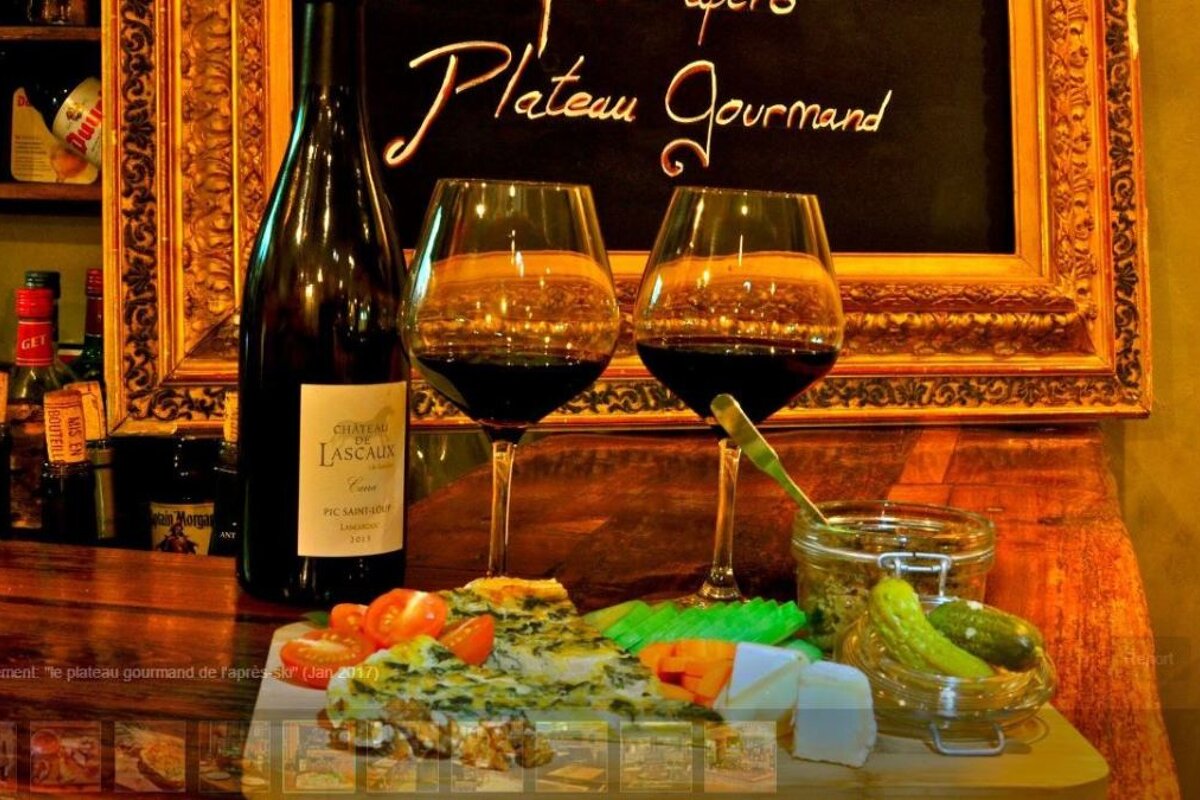 The Soul Kitchen Restaurant, 2 Alpes
Restaurant/wine bar with great vegetarian options
Small and cosy restaurant serving mountain favourites but with a veggie twist.
Let's be honest, France isn't always the best for vegetarian food and whilst this restaurant isn't specifically vegetarian, it does have some great choices for the non-meat eater.
Tartiflette made with sauteed mushrooms rather than bacon bits, tasting platters serving a choice of quiche, cheeses and aubergine pate rather than charcuterie and fois gras (although that is available too). It makes a refreshing change to the standard omlette or goats cheese salad (usually with bacon bits!) which are often the only veggie menu choices. In addition to the standard menu, there are various starter and main specials that change daily and a great value evening menu for €20.
Not just a restaurant, you can also come here to kick back with a glass or two from their extensive wine list and enjoy some chilled out tunes. It's small though, only room for about 20-25 bums on seats so worth booking a table to make sure you get in.
Visitor comments
"Had dinner here last night, the place was full, not surprisingly, because the food is really tasty......They have some very nice vegetarian dishes but also have non veggie options.....Don't miss out!" - Trip Advisor
"It can be hard to find a vegetarian meal in the French Alps. Lovely little welcoming place with an intimate atmosphere." - Trip Advisor
"Had an excellent meal here last night. A select but enticing menu to suit all tastes; traditional raclette and vegetarian options. Nice friendly atmosphere, excellent service, excellent value for money." - Trip Advisor
Location
2 Alpes, Les 2 Alpes