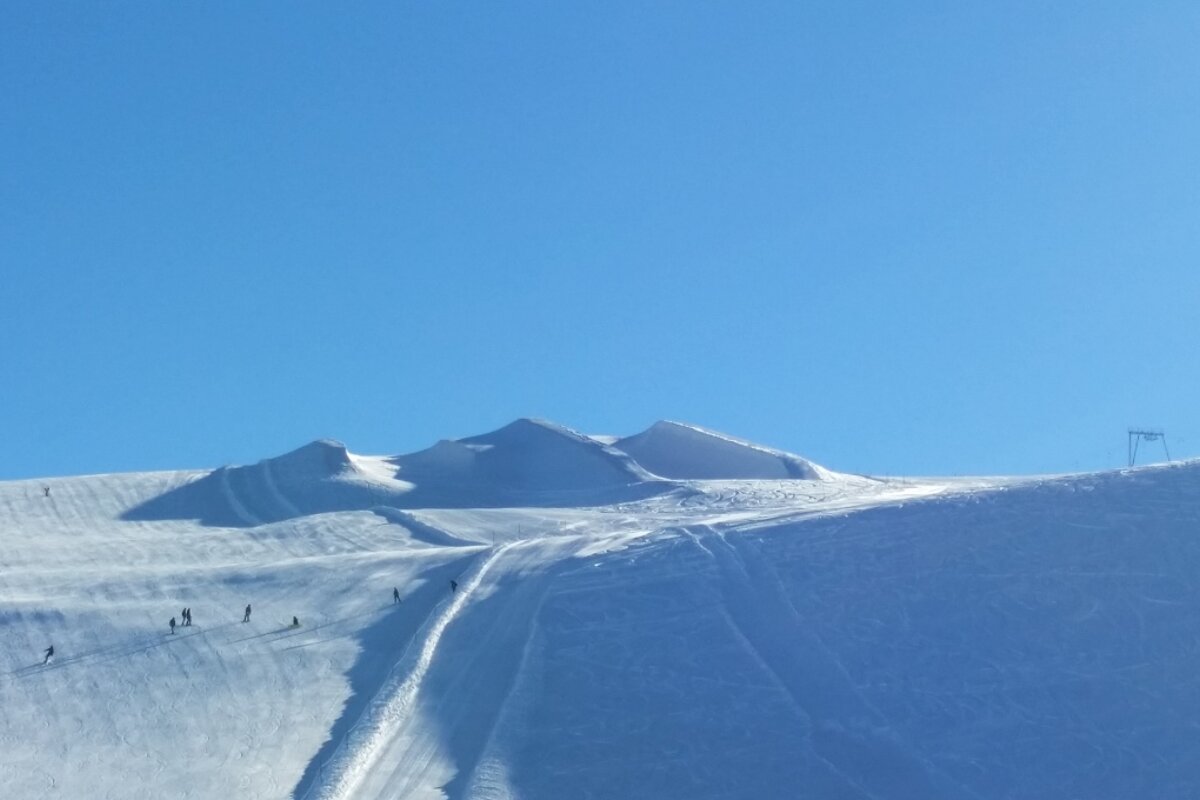 Summer Skiing in Les 2 Alpes
Discover the top Les 2 Alpes summer skiing
If you're looking for winter prices see Ski Pass Prices. For an explanation about the summer skiing available, read on...
Buy My Ski Pass Book My Ski Hire Book My Ski Lesson
Les 2 Alpes is one of the few places to offer summer skiing in the Alps. The Les 2 Alpes summer ski season is quite short so check the lift schedule below for full details.
Skiing during the summer months in Les 2 Alpes is very popular with ski clubs and snowboard camps as it gives a few extra months of practice in between the winter ski seasons. Les 2 Alpes summer skiing is generally under warm sunny conditions, with cheaper ski passes and an uncrowded resort.
Summer opening dates and times are subject to weather conditions but you will find that the area is generally open from the end of June until early September. Keep an eye on live lift status to help plan your day.
Snowparks in [locality]
The snowpark here is one of the best summer parks in the Alps featuring a superpipe, air bag and host of rails, tables and freestyle modules. It is accessed by two different T bar lifts for a shorter waiting time.
Summer ski area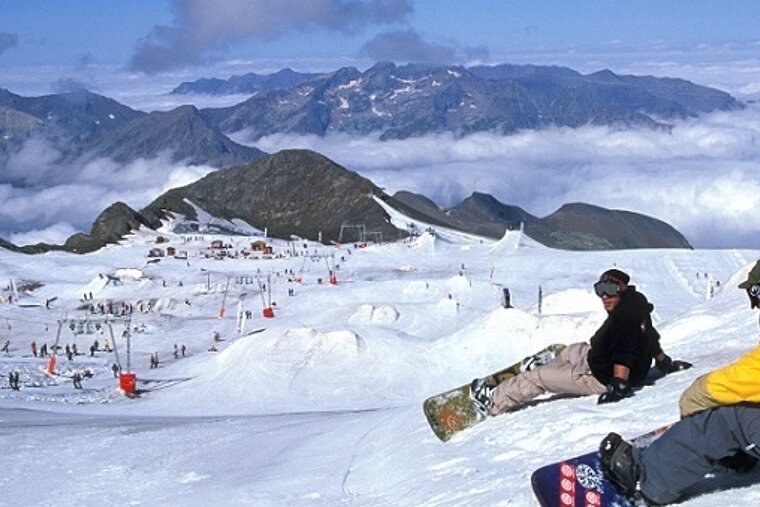 Les Deux Alpes summer ski area is located on the 120-hectare glacier and ranges from 2900 metres up to 3600 metres, making it one of the largest European summer skiing spots.
The ski area contains a snowpark, 1 red run, 9 blue runs, 1 green run accessed by 2 chair lifts, 8 tow lifts, 2 gondolas, 1 cable car, 2 drag lifts, 1 funicular & an elevator.
Summer ski passes
A Glacier Experience Pass grants you access to the Jandri lifts, the funicular and all the ski lifts on the summit of the glacier. Passes are available from a half day up to 15 days. You'll also get access to the bikepark with this pass, so you can ski in the morning and mountain bike in the afternoon.
Passes for 2 to 5 days give you access to the swimming pool (once per day), 3 trips on the luge and 1 hour of tennis for 2 people (you must each have a pass).
Passes for 6 days or longer give you access to the swimming pool (once per day), 6 trips on the luge, 1 hour of tennis for 2 people, (you must each have a pass) 1 golf putting session, 1 archery session, 1 day of mountain biking in any of the 4 Galaxie areas; Alpe d'Huez, Serre Chevalier, Montgenevre & Puy St Vincent, plus you get a discount on the Adventure park in Venosc.