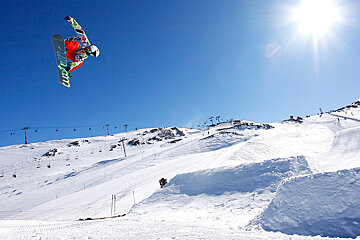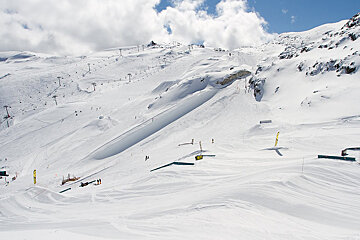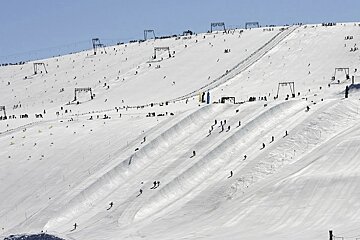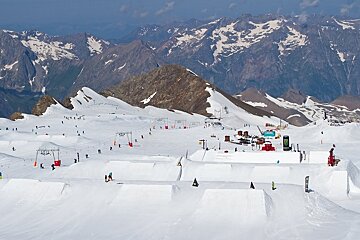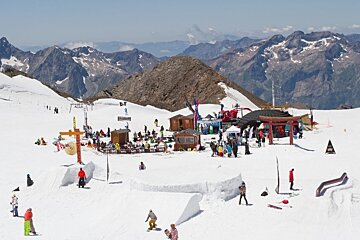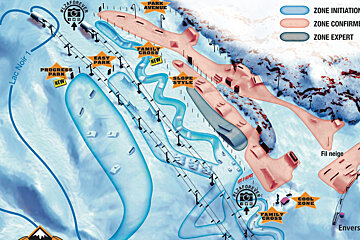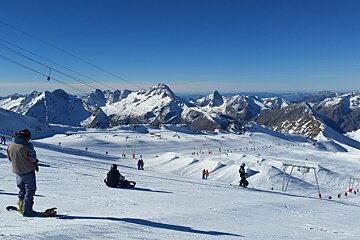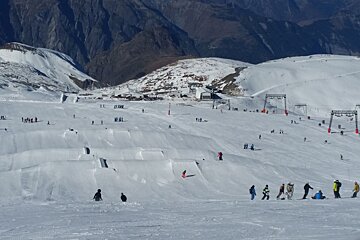 Snowparks in Les 2 Alpes
Discover the top Les 2 Alpes snowparks
If you are new to the slopes it's a good chance that you'll be wanting to try your first kicker or rail soon. Freestyle is great fun and if you want to learn there is no better place to head than the Les 2 Alpes snowpark.
The park in Les Deux Alpes changes position depending on the time of year. During the summer months it sits on top of the glacier at 3600m and over the years has gathered a strong international following and is regarded as one of the best summer freestyle destinations in the world. In summer the park on the glacier has a beginner area with two lines of three kickers and one line of three boxes. There is a kickers/tabletops area with about four lines of three or four features and a boxes/rails area. There are also two pipes – intermediate and advanced. In the winter the park moves down the hill to the more sheltered spot under the Toura lift at 2600m.
The shapers have their own dedicated team of snow moving machines with three "Piste Bullies" and a Zaugg pipe shaper to make sure that the kickers and pipe are always crisp.
The park follows a slopestyle course format with three kickers followed by three rails a hip into two-quarter pipes and finally an S-rail to finish. If none of that makes sense to you don't worry about it, but it does mean you probably want to start in the beginner's area.
The snowpark in Les Deux Alpes really does offer something for everyone and it is no surprise that the resort has become something of a Mecca for freestylers. Anyone with a Les 2 Alpes lift ticket is allowed to ride in the park in summer or winter.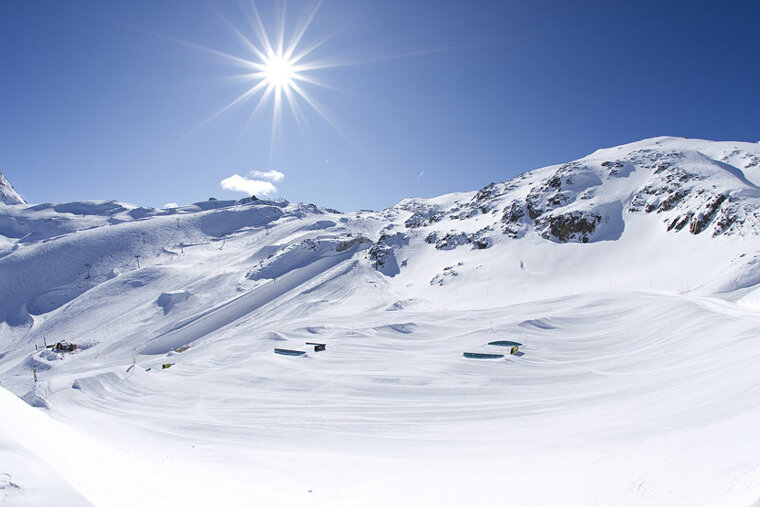 2 Alpes Snowpark for beginners
For beginners, the Family Cross (a super easy ski/boarder cross that is not much more than a narrow piste with lots of hairpins) and Easy Park run alongside each other, close enough that you can easily hop from one to the other. The big red Hollywood style Les 2 Alpes sign is also in this area so you can take advantage of it for photo opportunities.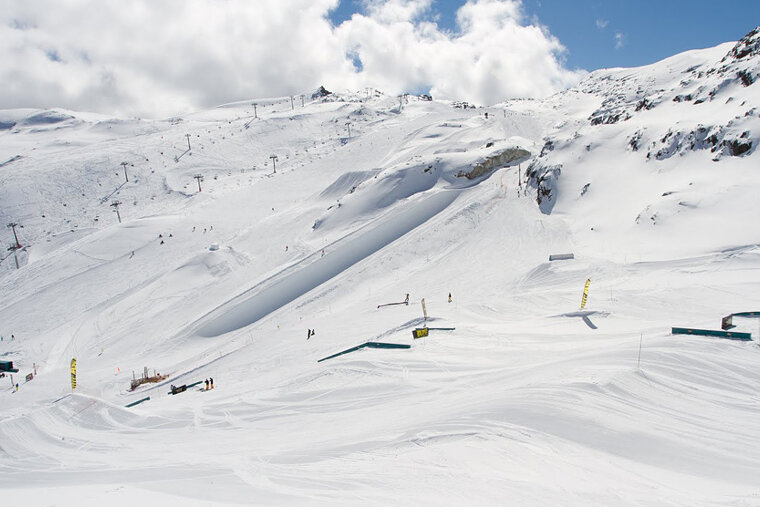 2 Alpes Snowpark for intermediates
For intermediates, the Progress Park was a new addition a couple of years ago. It's a slopestyle format course on the ridge between the chairlifts and the Lac Noir pistes with a mixture of kickers, boxes and a quarterpipe finishing on Lac Noir 1.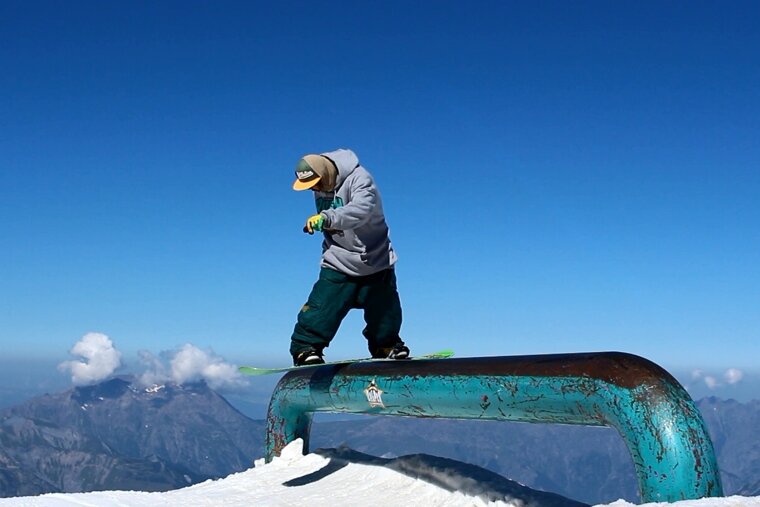 2 Alpes Snowpark for advanced skiers & snowboarders
Advanced freestylers have the Park Avenue and Slopestyle lines. Park Avenue has an urban theme, lined with lampposts and there are more box/rail type features here and a wall-ride. The slopestyle is a line of four table tops on which they build kickers and rails. For experts, the big air next to the slopestyle is huge...
Also for advanced riders is the Envers area is served by a short Poma so has a quick turnaround for sessioning a single feature instead of doing a whole line. Usually, there is a set of three kickers of different sizes and a few rails or boxes. Depending how the park shapers set it up, there may be a couple of features suitable for beginner plus or intermediate riders, but not always.