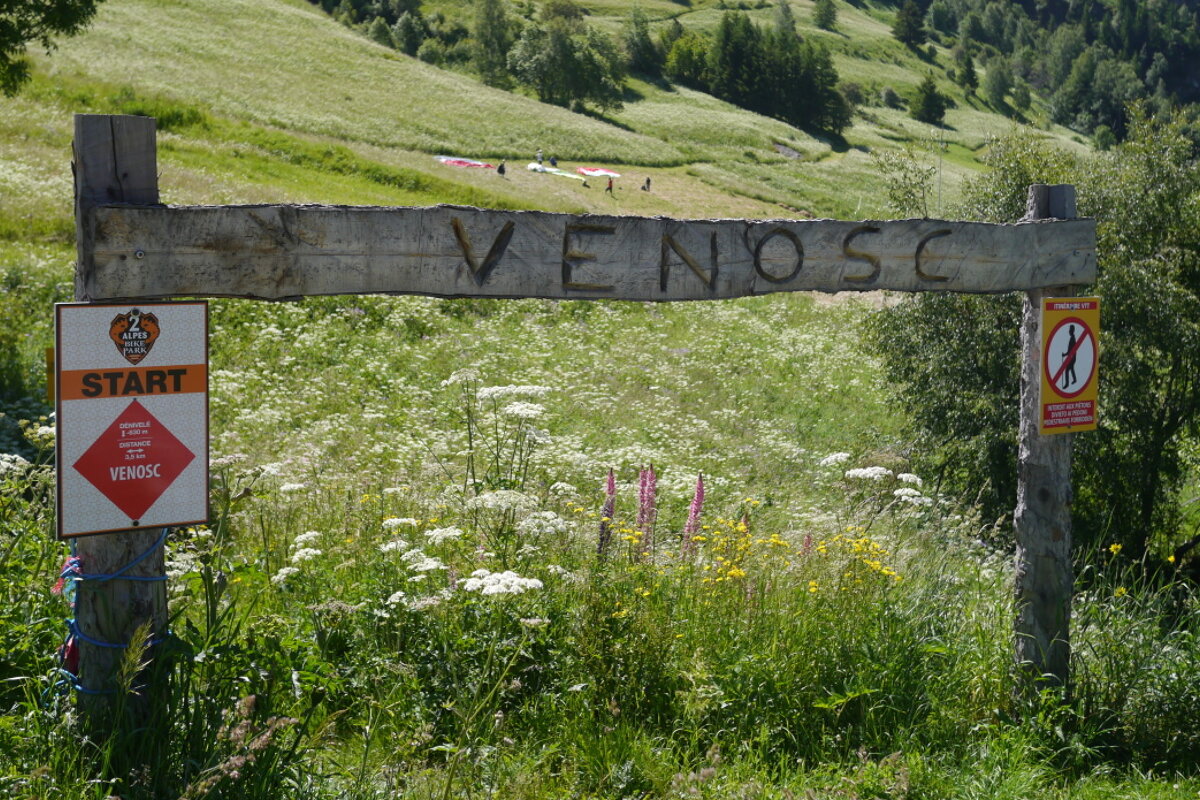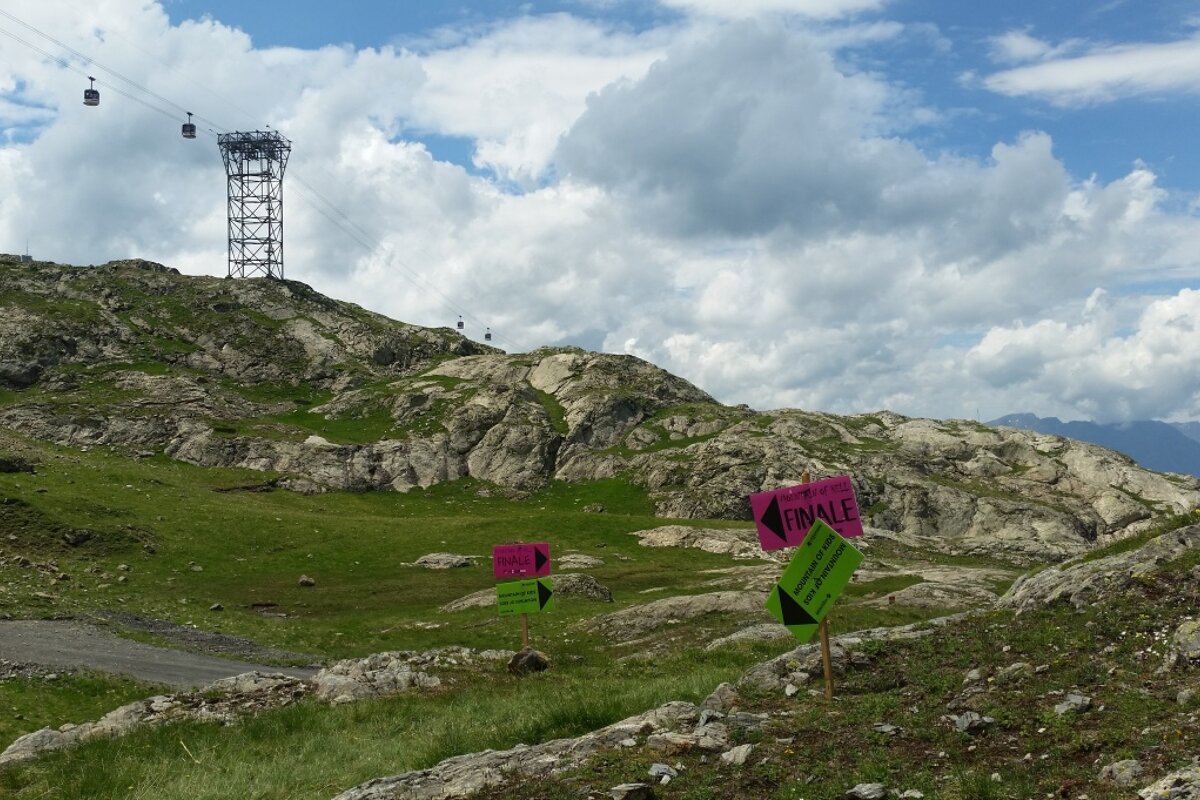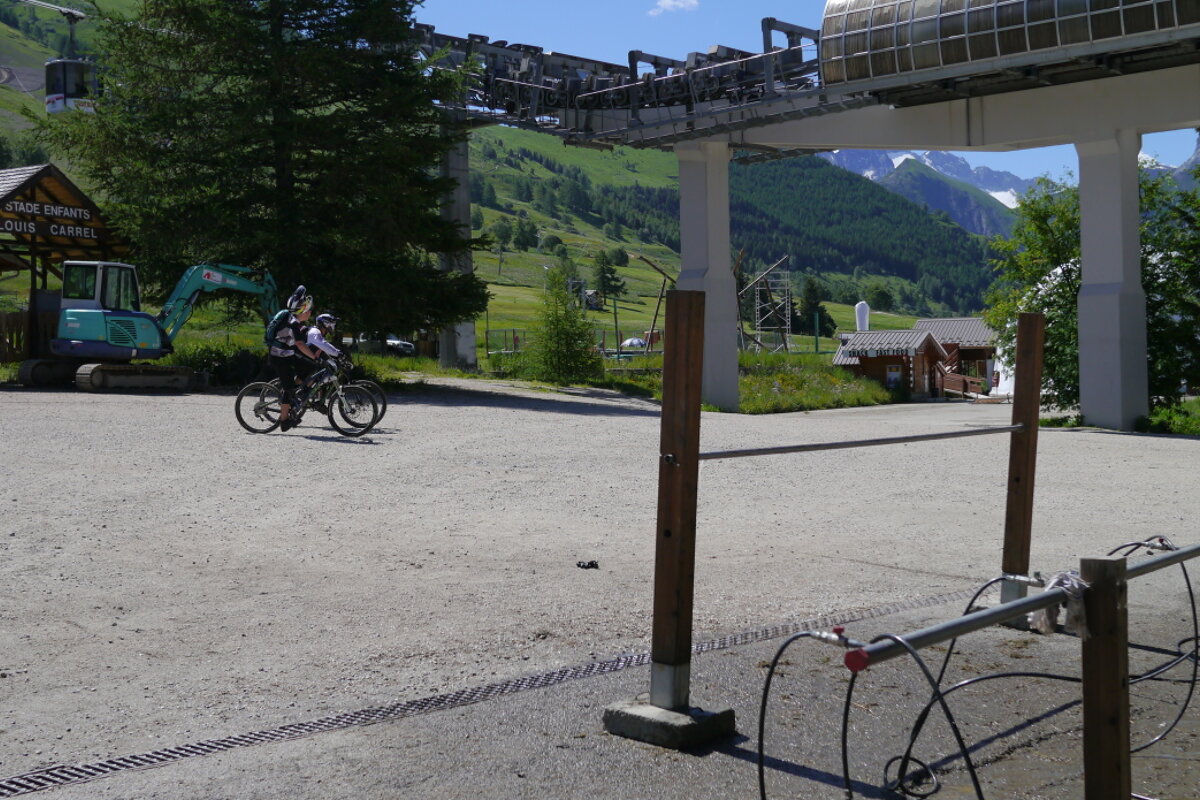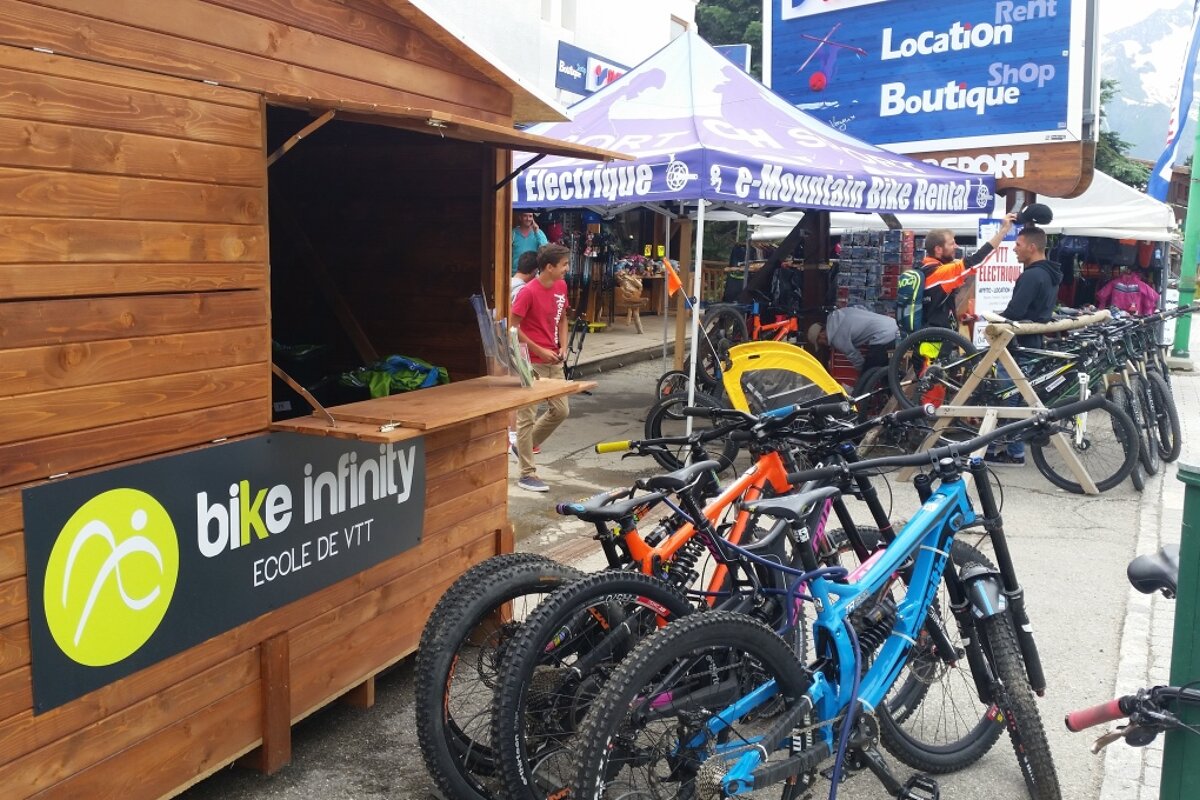 Mountain Biking in Les 2 Alpes
Varied terrain great for downhill & enduro riding
Mountain biking in Les 2 Alpes cover a wide variety of terrain, from shale like rocks, to bike park berms, fire roads and everything in between.
It's great for beginner riders and more accomplished riders and there's plenty of choice of trails to keep you entertained for a few afternoons or a full week.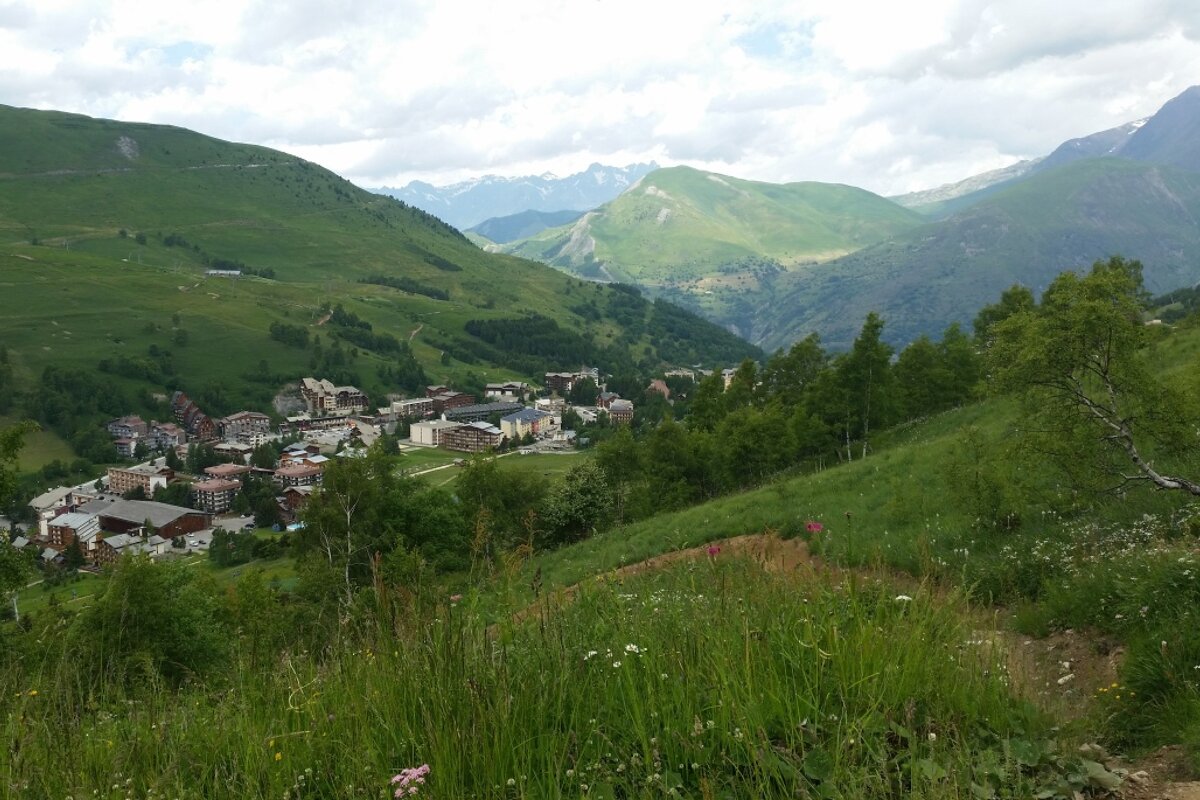 There are 5 lifts giving you access to the bike trails, taking you from 900m all the way up to 3200m close to the edge of the summer ski area - a smaller number of lifts than is open in the resort in winter, but giving you access to a good selection of trails nonetheless.
There are 13 downhill tracks including one for Elites, with huge jumps and technical features, 7 cross country or enduro trails which total 91km in all. You'll find family friendly trails, north shore or planking sections, a wall ride, jumps and well built berms and whoops as well as a monkey bridge and some big drops to test your skills on.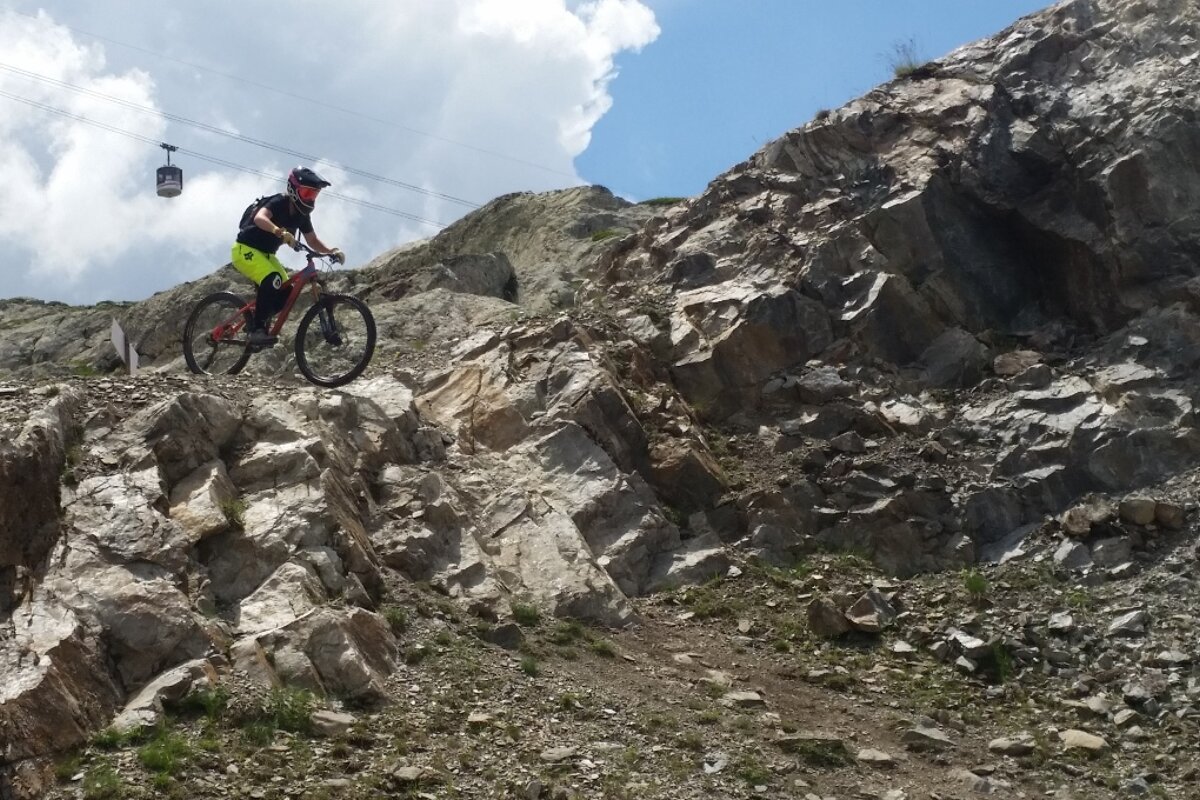 Harder trails can be found on the glacier side of the resort with more easy trails on the Valley Blanche side. This is where you'll also find a small skills practise area which allows beginner riders to get used to little wooden features like a bridge, small north shore sections, skinnies and a few well built corners. New for this year you can also practise on the pumptrack down in the main resort, just at the back of the swimming pool and you can find another small skills area down here too.
There are plenty of bike hire shops open in Les 2 Alpes in summer, which is where you can also hire body armour and helmets, get repairs, spare parts and inner tubes from. You're not likely to find a great choice of some parts like rear mechs or certain brake pads, so if you have your own bike and are coming here for the week, bring some bespoke spares with you.
If it's your first time mountain biking here, then I'd definitely recommend heading up with a guide. Not only can they show you around, but they can also give you some great tips on technique and skills to help overcome your fears or just brush up on the basics.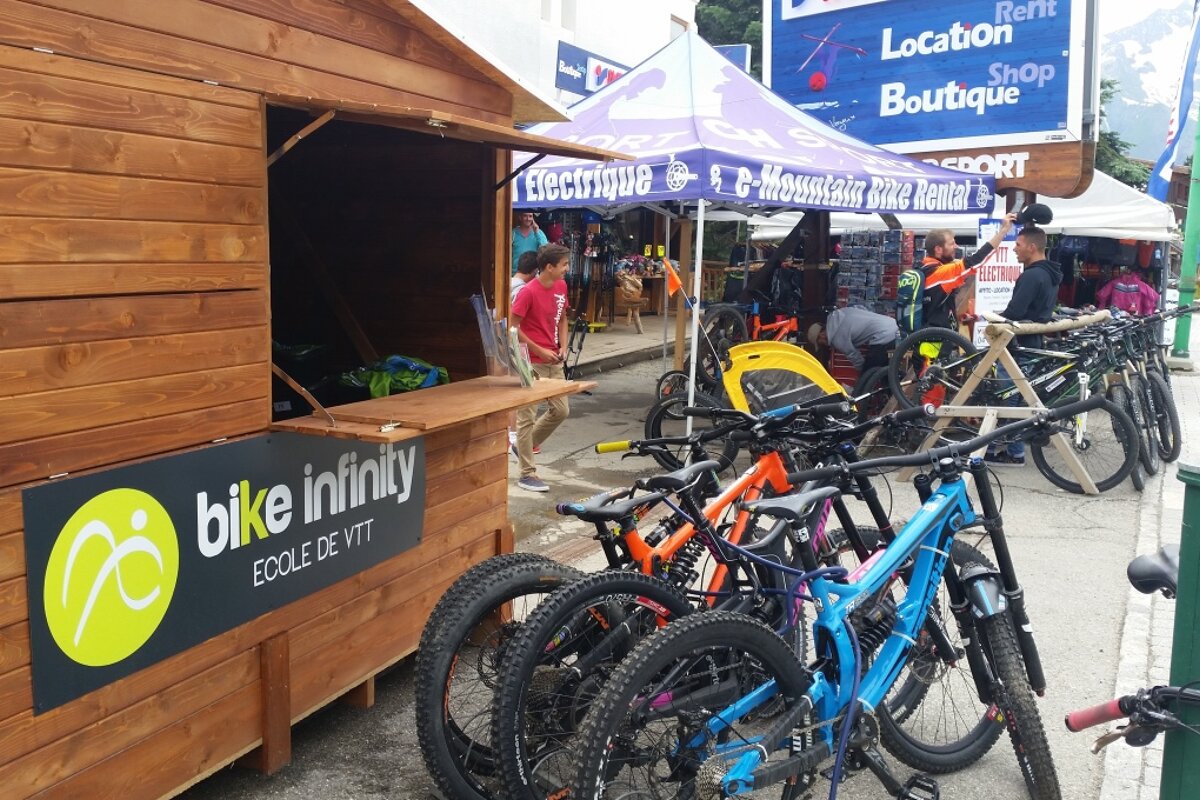 Whatever your level of experience, there's something for everyone here and with great events lined up each year to cater specifically for mountain bikers, it really is a great place to come and explore. At the beginning of the summer the MTB Opening party kicks things off, then comes the mighty Mountain of Hell and the IXS European Downhill Cup. You can take part in any or all of these events, or just come along to watch and enjoy the great atmosphere.
Summer lifts are open from mid June to the end of August each year and lift prices are really reasonable.
You can book a mountain bike guide through ESS, who also offer a large range of other summer activities and can help you find accommodation too if needed. Find out how to contact them.