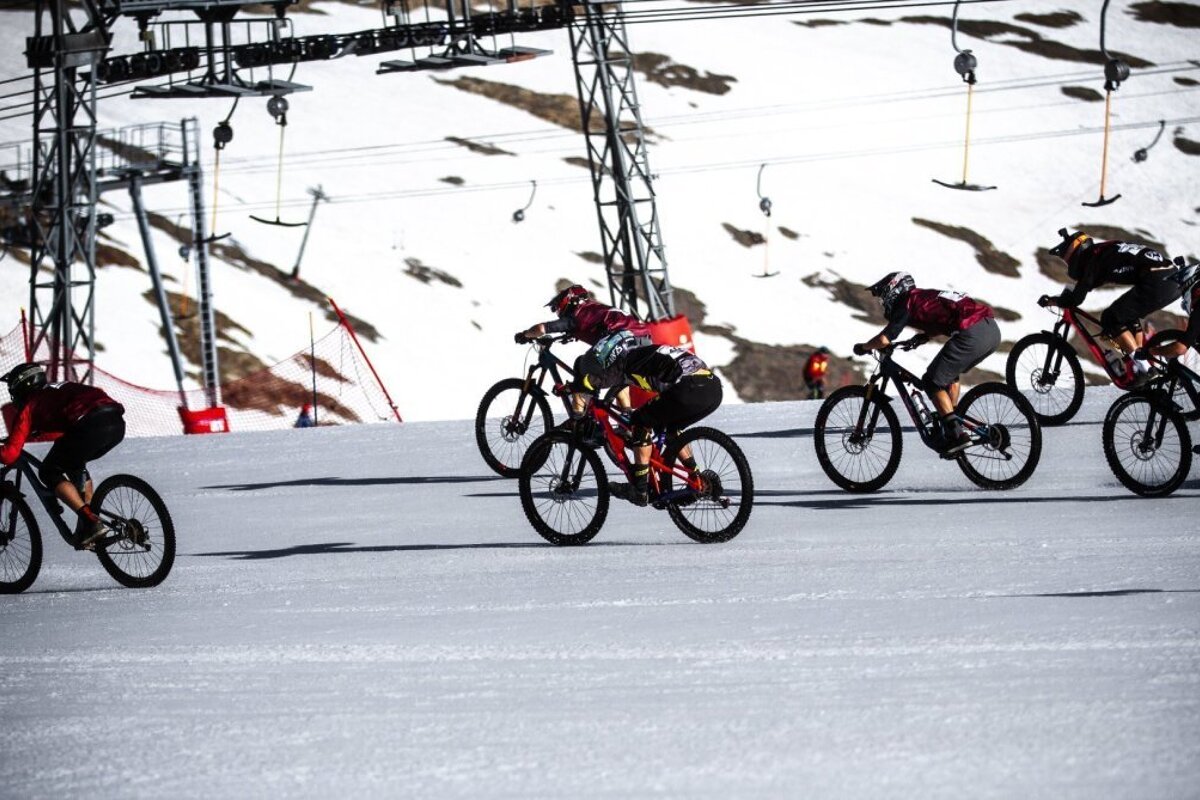 Mountain of Hell, 2 Alpes
Mountain biking race in 2 Alpes
The Mountain of Hell freeride downhill mountain biking competition is open to a number of international downhill experts as well as amateur riders, like you!
Organised by UCC, who are also responsible for Megavalanche, the event attracts up to 700 riders annually and consists of two races and two incredible routes over a three day period. There is also a children's race too.
The highlight of the event is 25km of downhill riding on an unmarked route from the top of the glacier. Mountain biking addicts must pass through several posts, ride over snow, rocks, single tracks, steps, and sheer descents… The drop in altitude of nearly 2,400 vertical metres has previously been completed in a time of 40 minutes and is a truly physical and invigorating and makes this 'hellish' downhill live up to its reputation!
You can register via Les 2 Alpes tourist office or via the links on this page.
Watch this
Venue
Les 2 Alpes glacier & MTB trails
Entering
Registration opens online in the autumn preceding the event.
Location