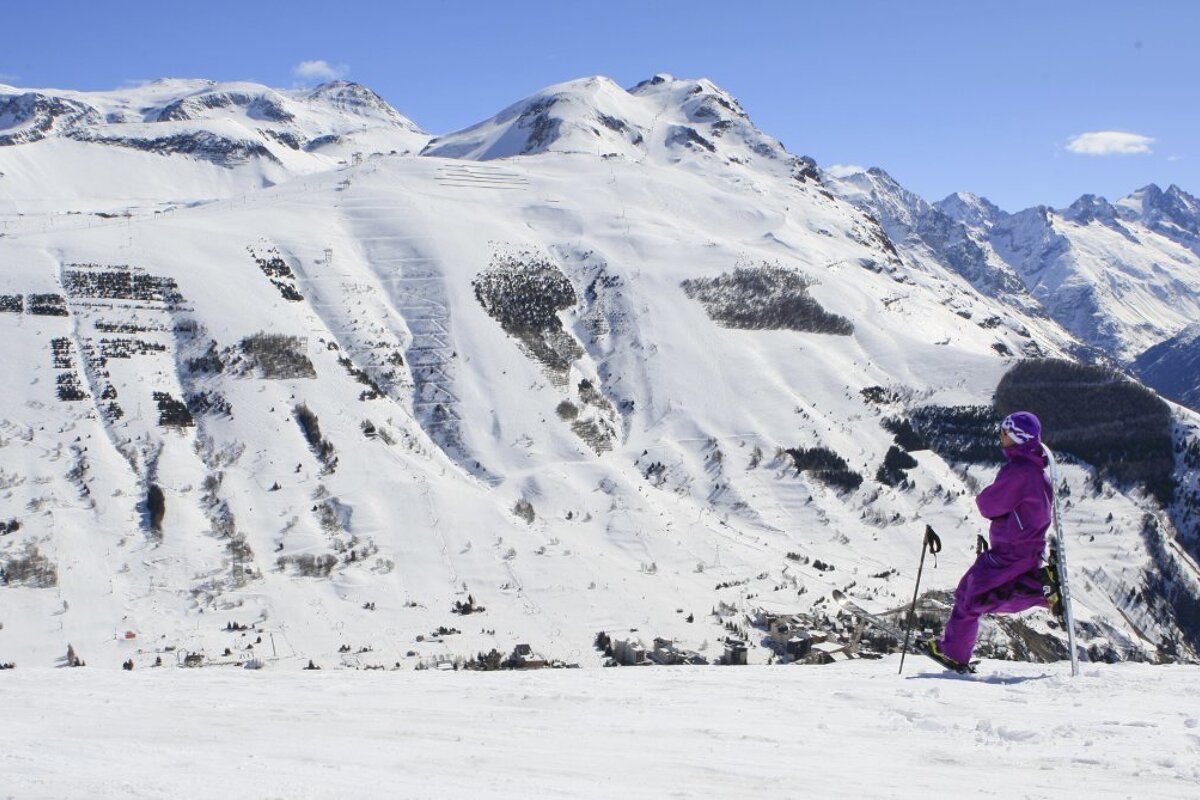 © Office de Tourisme Les 2 Alpes / Monica Dalmasso
Make the most of your Les 2 Alpes ski pass
All you need to know when buying your lift passes
Les Deux Alpes ski area offers something for every level of skier and snowboarder.
From gentle beginner pistes to more challenging descents, it's definitely somewhere you can make the most of with the right lift pass.
And as we all know, when it comes to planning a ski trip, buying a lift pass is one of the bigger investments. So, before you take the plunge, take a look at our guide full of tips and tricks of what to buy, when to buy it and what to do with it once you've got it.
Here's a quick run down of our best insights:
Buy ski-passes online, saving time and money in resort
Look out for web-only ski-pass deals
Get up early and ski the whole area till your legs fall off (maybe do some fitness training before coming)
Avoid faffing in lift-queues, spend more time skiing
Play in the family fun zones
Enjoy piste-side extras
Ski in the other resorts included in your pass
Use the leisure facilities
Make the most of the après-ski opportunities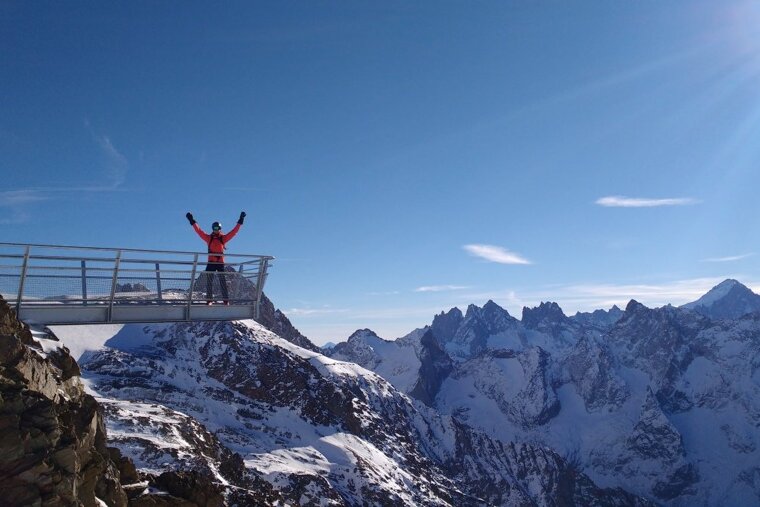 Buy Online
Whilst it's possible to buy your lift passes when you get to resort, instead of spending your first morning standing in a long lift pass queue in the cold, buying in advance means you're straight up the mountain on day one. Buying online couldn't be easier, and the pass card itself can be reloaded / recharged if you visit resort again.
Rather than opt for them to be mailed to your home address, simply pick them up in resort - it's just one less thing to remember to pack. There are usually pick up boxes/machines you can collect them from on arrival.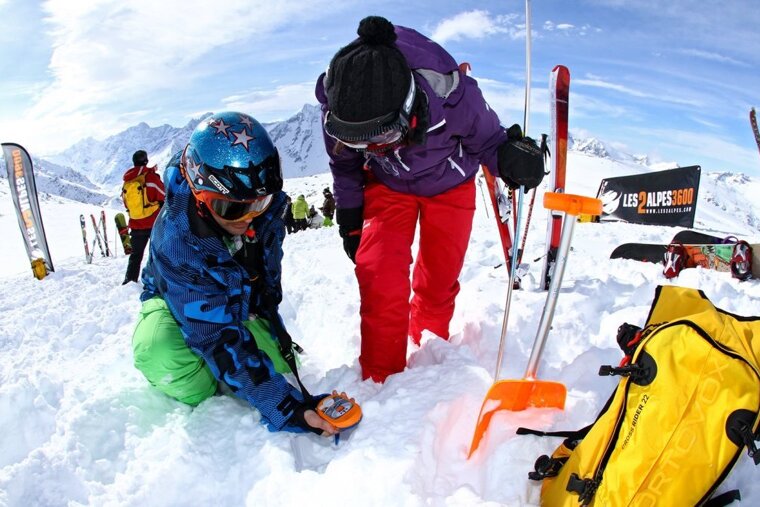 Web discounts
As with many things these days, the deals tend to be online, and that's no different when it comes to lift passes, especially if you buy well in advance taking advantage of any 'early bird' specials.
Web-only deals
Web exclusive deals offer fantastic value for duos, families and groups on the six-days plus passes especially, these are only available if you buy online (even though you can opt to pick them up in resort or have them posted to you).
The Family Package (two adults + at least two children) essentially means everyone skis at the children's rate, and if you're coming in a group of friends take a look at the web exclusive 'Tribu' package for savings galore.
If you're topping up existing passes card, reference numbers are required. It's also worth knowing that you'll buy your passes safe in the knowledge that up until the day before all passes bought online are fully refundable.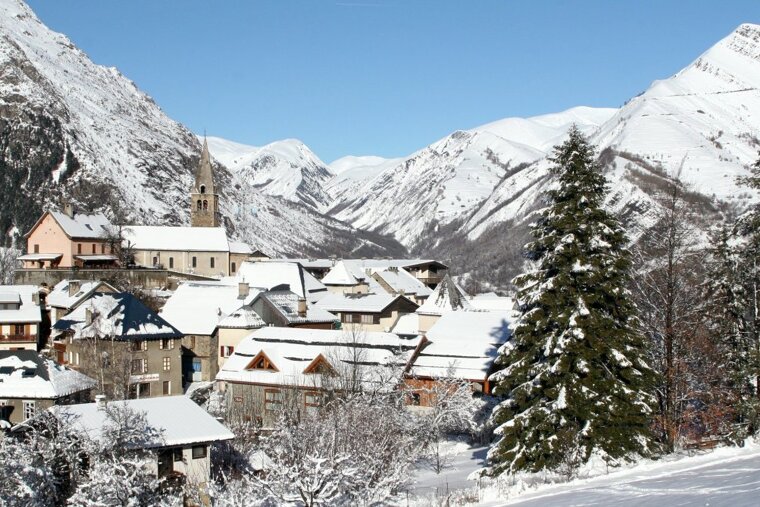 Make the most of the pistes
To make the most of your lift pass, set yourself the goal of experiencing the whole area. Get up early and catch the first and last lifts every day for six days in a row and ski it all. Then if there's time start on the off-piste. This way, you'll be maximising your piste-to-buck ratio. More realistically, take your time, enjoy it, and like us, take a long leisurely lunch after three pistes.
The ski area:
96 piste-basher prepared slopes for you
225km of skiable distance on those slopes
3,600m highest peak
For the advanced skiers and snowboarders there's the off piste mecca of La Grave
Fun zones
Snow parks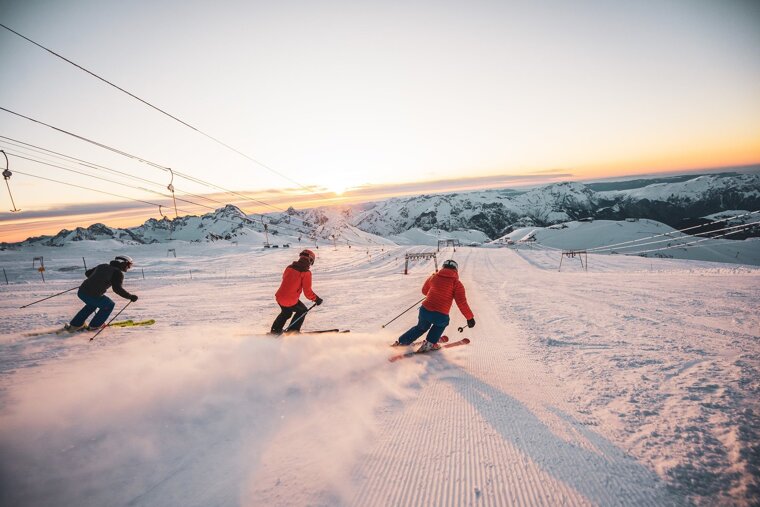 Avoid faffing around in lift queues
The lift-barriers check hands-free passes on the LEFT SIDE, remember to:
Put your lift pass in a pocket on the left side of your ski jacket or trousers and you'll whizz through the turnstiles. Often ski jackets come with a small pocket on the left sleeve exactly for this purpose.
Don't put any credit cards or phones in the same pocket as your pass, you'll simply confuse the machines.
Kids trouser pockets are often lower than the sensors - use their sleeve pockets.
There are often single person lift queues to fill spaces on the chairlifts, don't neglect to use these and make some new friends on the way up.
And in all seriousness, take-off rucksacks and hold them in front of you. The straps can get caught on the lifts if they're still on your back, or you can be pushed to the front of the seat with the extra depth, and this is dangerous.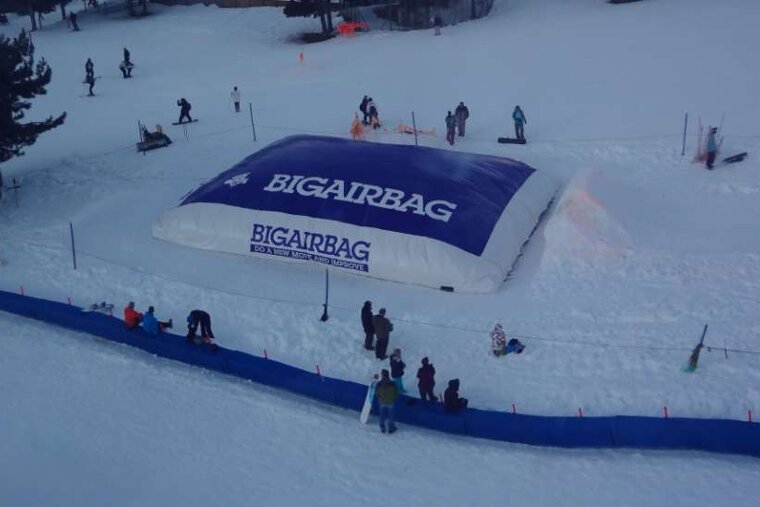 Fun zones
There is so much to do in the resort's fun zones and snow parks.
For beginners there is the Family Cross, intermediates will enjoy Progress Park, and advanced skiers and snowboarders can take on Park Avenue and Slopestyle with its Big Air, or Envers - a short poma with access to three kickers and a few rails or boxes.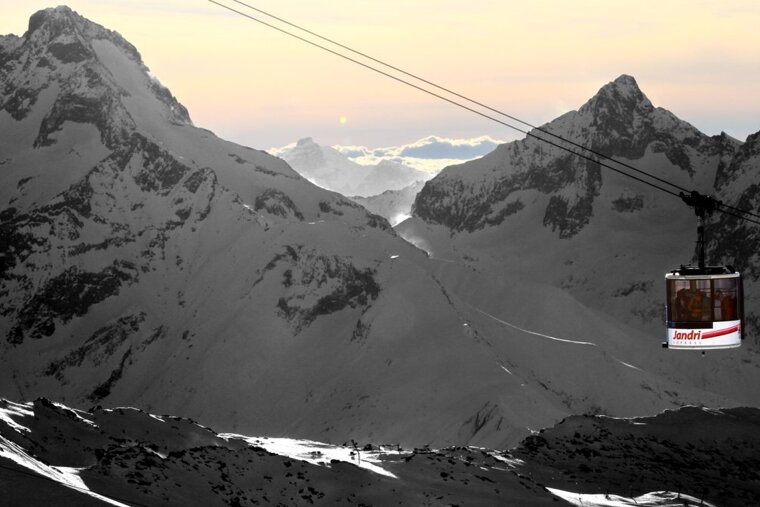 Piste-side extras
Ski at the top of the world
The lift pass includes the Jandri Express and Funicular to the top of the glacier, so you can explore these areas on foot even if you are not quite ready to take your skis there. Everybody should head up to the viewing platform and 'Belvedere des Ecrins' at least once for some spectacular views of the Alps.
Ski in the dark
Your ski pass includes access to night skiing during the school holidays, where every Tuesday to Friday you can ski or snowboard down the floodlit Lutins piste.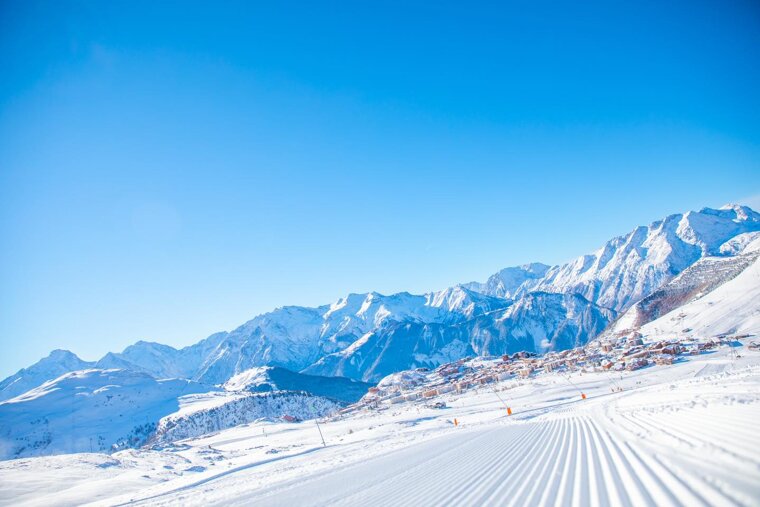 Ski in other resorts too
Personally, we're not convinced about this one during a week-long stay. But if the above is not enough for you, on a six to 15-day pass you'll get two days in Alpe d'Huez and one day in Serre Chevalier, Puy Saint Vincent, Montgenevre and in the Italian region of the Milky Way. It also gives you 25% discount on a pass to the off-piste powder playground that is La Grave. A word of warning though, La Grave is extreme off-piste skiing - it's no fun for families or the faint-hearted.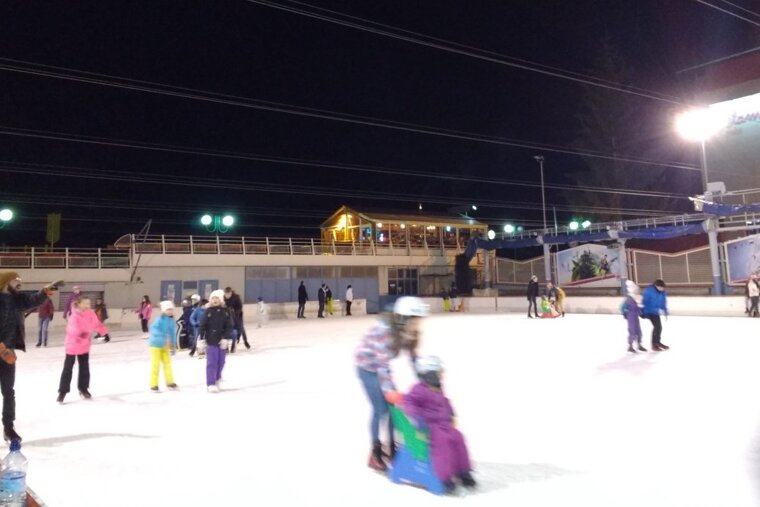 Use the leisure facilities
If you're not already exhausted by the prospect of all that skiing, with a two-day plus lift pass, you can use the La Croisette swimming pool in the centre of the resort free of charge. This outdoor pool is at the foot of the slopes, so you can watch people skiing down at the end of the afternoon. You also get free access to the ice rink situated alongside it, although you do need to pay for skate hire.
These are great options for a day off the skiing, in the event of poor weather or a great way to spend a few hours after the slopes close.
Families, at the very least, may finally have a shot at exhausting the kids with this option!
Top Tip: This one's for the boys. Remember to pack your speedos as surf style / baggy swimming shorts are still not allowed in the majority of French swimming pools.
More inspiration...
As you can see, a Deux Alpes ski pass gives you so much more than just access to the lifts. Buy your ski pass now and enjoy your holiday in Les 2 Alpes.