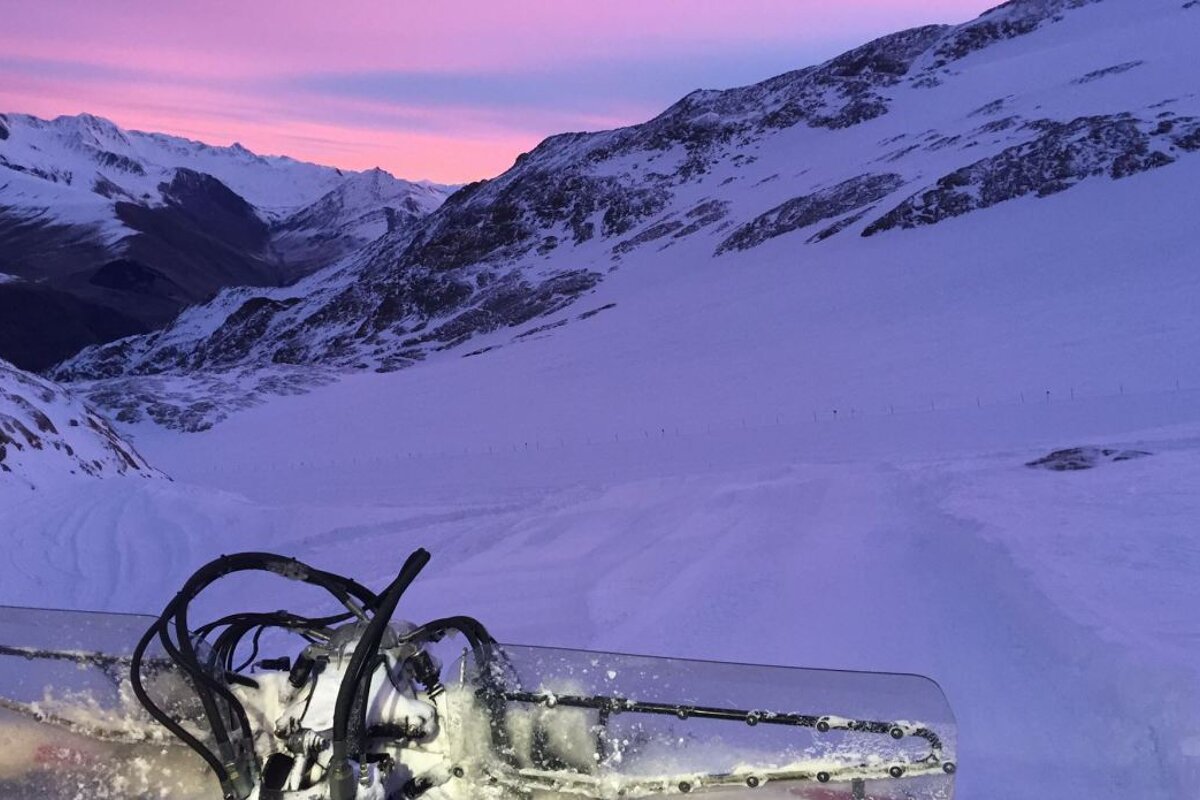 Best family evening things to do in Les 2 Alpes
Once you are off the slopes...what's next on the agenda?
After a day on the slopes there is still plenty to do in Les Deux Alpes.
When the sun starts to go down in Les 2 Alpes, the piste bashers come out and spend their evening making sure the piste is in pristine condition for you for the next day. But what are you going to do?
With a cinema, arcade, bowling, ice rink and swimming pool, there is never a dull moment.
The cinema is situated just off the main street near The Jukebox bar. The cinema does play some films in english so there is no reason to miss out on the latest releases!

The Sega Centre Arcade is situated beside the swimming pool and ice rink and is open after 5pm. It has all the amusements you want. Air hockey, pool and video games and lots more.

The swimming pool is situated beside the free green slopes. It is open between 14:30 and 20:00, with last entries at 19:30. Unfortunately it is closed on Saturdays. Entry is free with a 2 day + ski pass. Swimwear is available to purchase if you have forgotten yours. Towels are not available to rent but you can buy towels there. Don't forget your one euro coin for the locker!

The ice rink is beside the swimming pool and entry is free with a ski pass. It is open from 16:00 - 22:00 on Monday, Tuesday, Wednesday, Friday and at weekends.

If you fancy a bit of bowling, check out Le Strike which is over on the Venosc side of town. It is open from 17:00 until 02:00 and has its own bar!
For more activities and things to do in 2 Alpes, check out our Family Activities Guide.