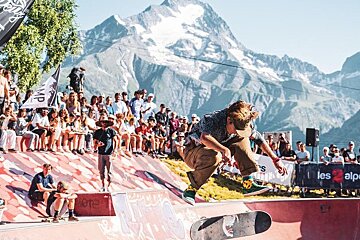 King of the Plaza Skate Competition, 2 Alpes
The Deux Alpes SkateKrew association organises this yearly event
Come and take part in this skateboarding contest, complete with barbecue and DJ set at the Deux Alpes skate park.
There will be prize money for the competing skaters, as well as stalls selling skating equipment and clothes, including a section for local producers and artisans. Skatebaord in an exceptional setting almost year round on an incredible high-altitude skatepark
More information and registration via the website linked above.
Watch this
Location