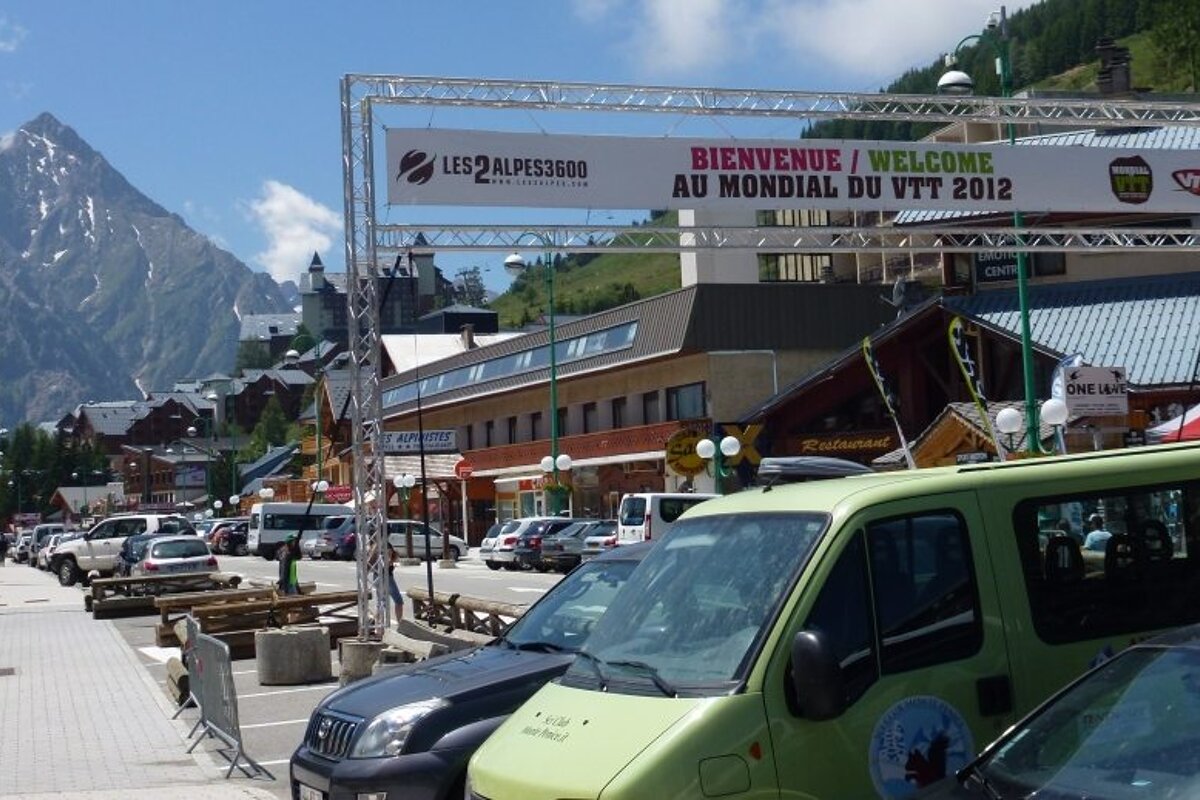 © Ellie Mahoney - See2Alpes.com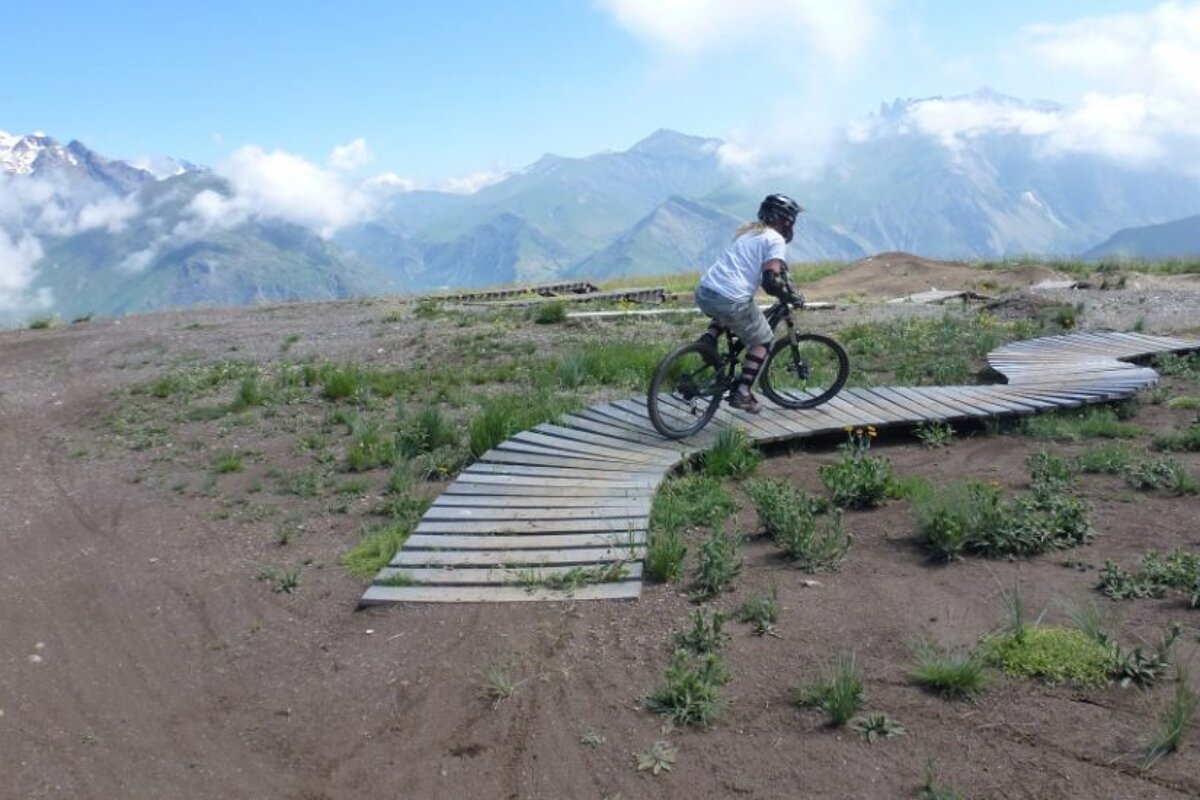 © Ellie Mahoney - See2Alpes.com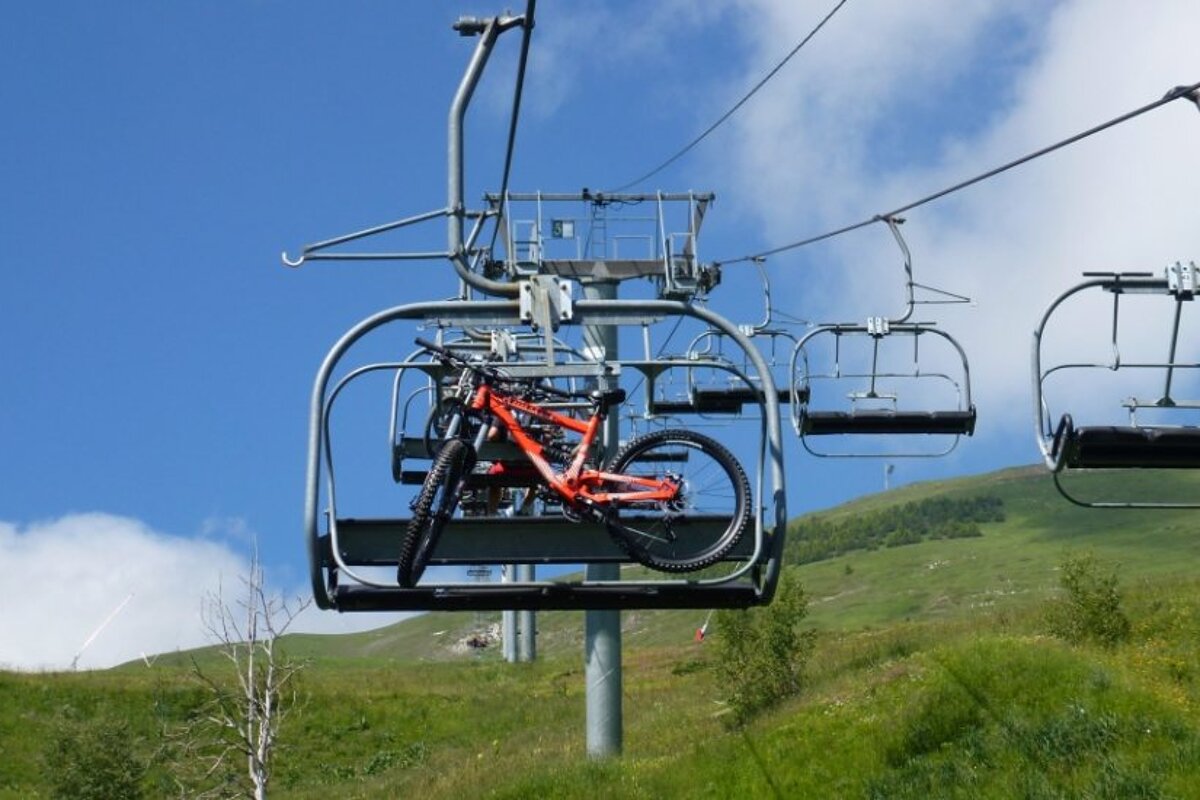 © Ellie Mahoney - See2Alpes.com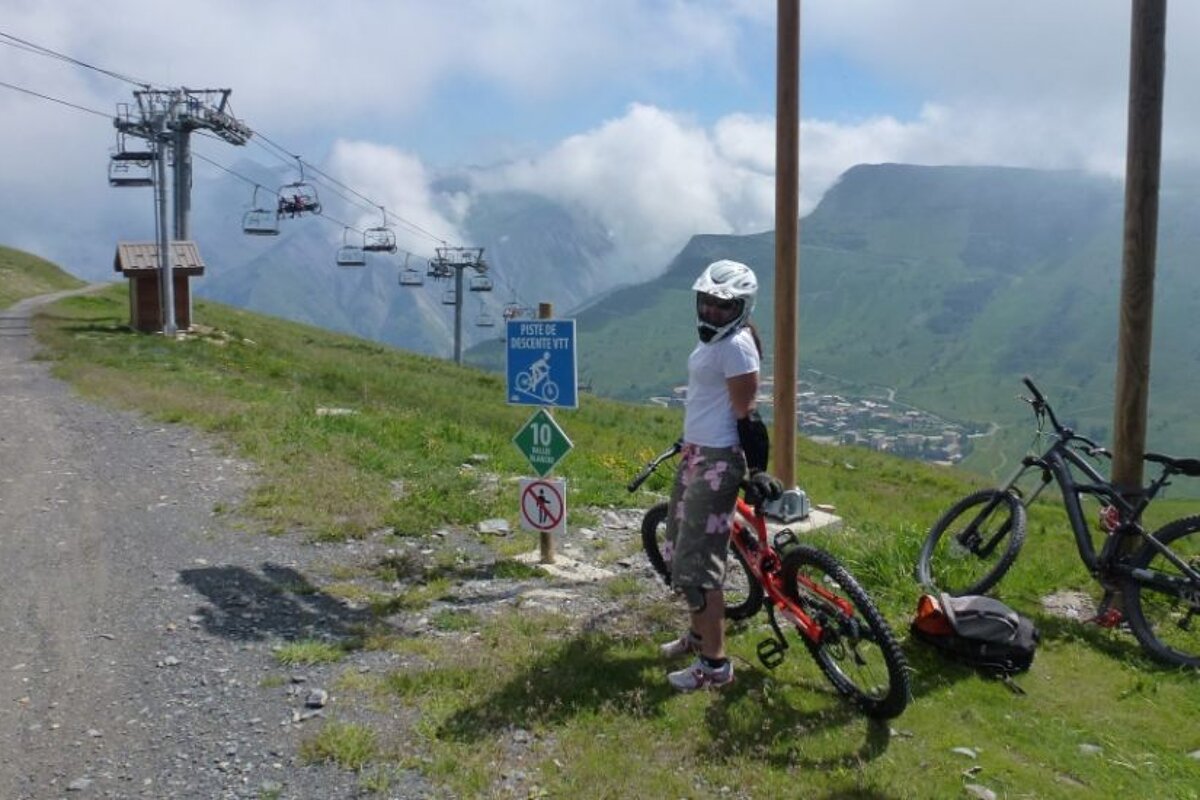 © Ellie Mahoney - See2Alpes.com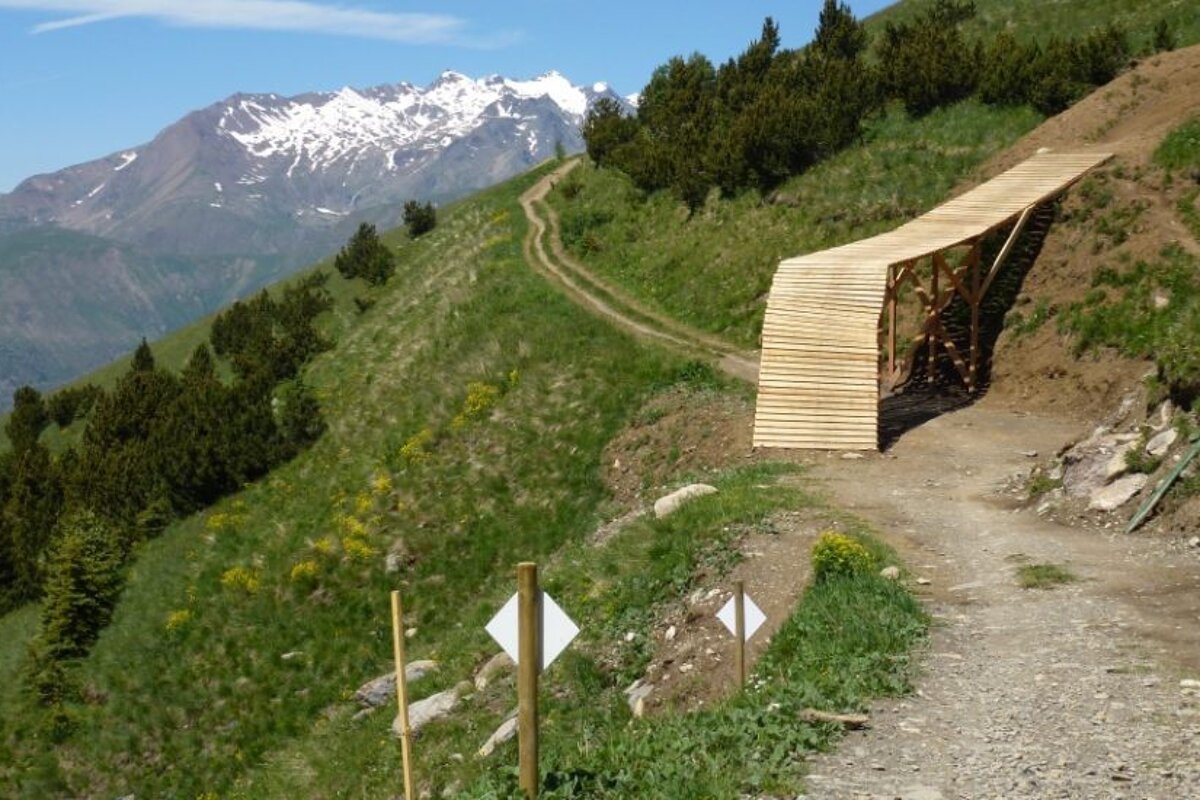 © Ellie Mahoney - See2Alpes.com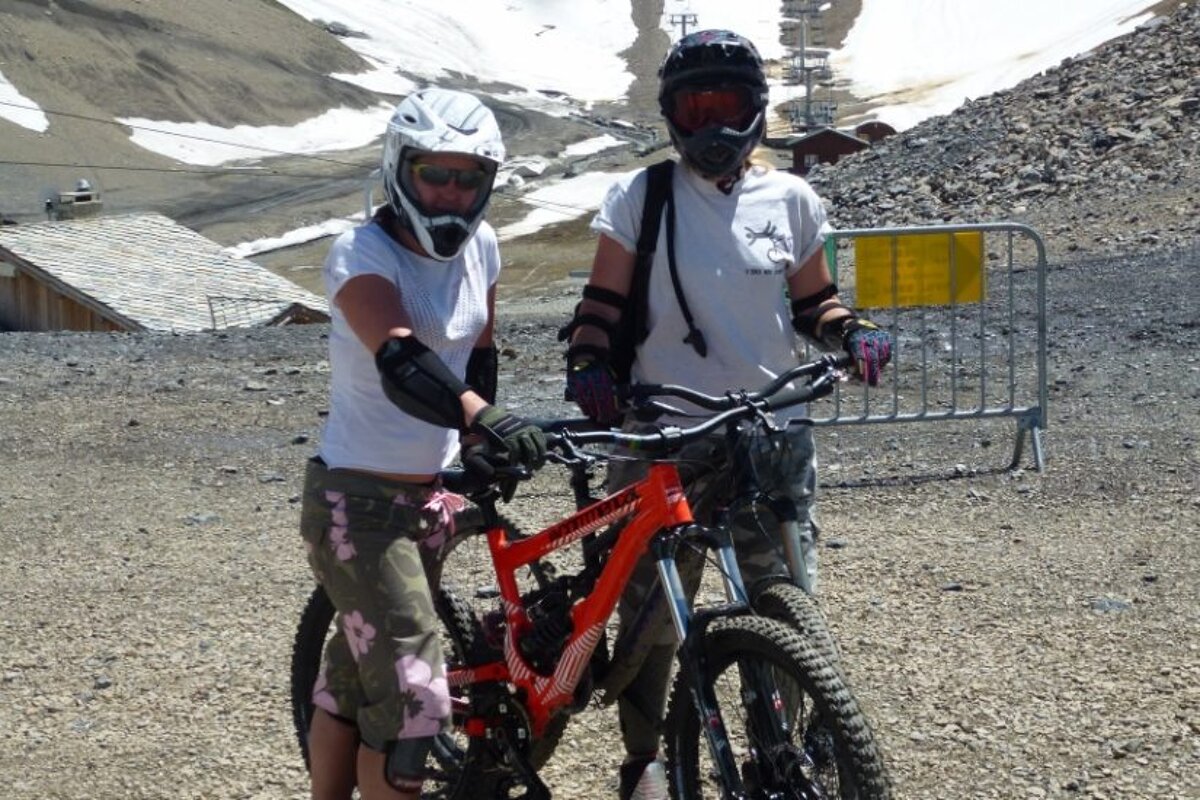 © Ellie Mahoney - See2Alpes.com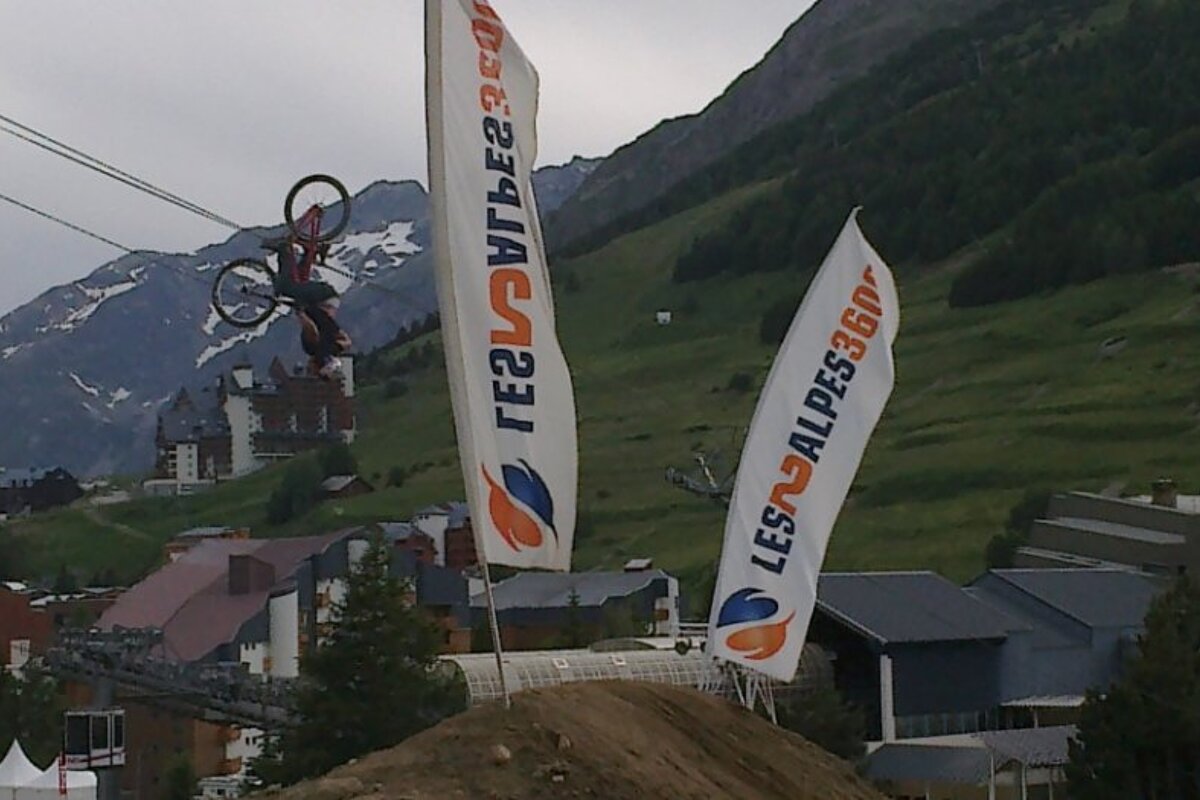 © Ellie Mahoney - See2Alpes.com
Les 2 Alpes Mountain Biking Review
Mountain-biking and more
Since the Mondial VTT was on this weekend, there proved to be lots of mountain biking and exploring to be had, so I made my way over from Chamonix for a few days to check out what was on offer.
A few friends had been there for the week taking advantage of the opening of the glacier and the snowpark, and had been eagerly getting up at 6am every day to make first lifts and capitalise on the fact that it closes again by 1pm. They'd been spending their afternoons white water rafting & doing things like crazy golf and the luge, but I've had a whole winter of snow and my priority was to get biking!
The friend that I was riding with has only had a few forays in the UK on a MTB, so we had to take it steady and stick to the green and blue runs (at first I was thinking this wasn't going to be that much fun as I'm more than happy on reds and blacks), but I was very pleasantly surprised!
There's a really good selection of runs, literally something for everyone, from wide open greens and a mini skills area from the Vallee Blanche lift, to more technical reds and blacks on the opposite side of the valley accessible from the main gondola (the Jandri express), plus expert tracks for exceptionally good riders or professional bikers. (Check out the plan des pistes to see what runs there are and where).
Some of the black/expert tracks we saw coming down from the mid station of the main gondola were called things like 'Fury' and 'Satan' and when you see one of the pictures above where the north shore comes over the green track underneath, you'll see why! Needless to say I was already thinking ahead to when I can next get back over and try out some of the other runs... :-)
I was pretty chuffed that although we were taking it easy for my newby biker friends' sake, there were still plenty of passerelle (north shore) sections on the blues and little jumps that you could ping yourself off if you got enough speed up, although I kept having to pace myself as it was so much fun I kept forgetting to slow down and wait for my friend to catch up.. oops!
For the last run of the day, we set off from the gondola to do the Grand Nord (a long blue run back to the Cretes where you can re-join a green). It was like a real moon-scape up there, with lots of snow patches about (If any of you have ridden the Megavalanche in Alpe d'Huez, it looks really similar to the top of the Pic Blanc) so I was a little concerned for my mate, as lots of loose shale does not make for good braking.. she survived though, and with a few tips and suggestions from me was definitely improving her skills by the end of the day.
After a quick change and a cheeky beer we took advantage of the 2 day+ lift passes which come with a couple of free runs on the luge. It's basically sitting on a plastic tray with a dodgy looking hand brake in between your legs and plummetting down a small concrete track on the hillsde with a few berms. (The passes also included a swim in the pool too, so if I was there for longer I'd have definitely taken up on this as well.)
Just after the luge closed at 7pm, we noticed a crowd gathering so went over to see what was going on. Since the dirt park for Crankworx had almost finished being built, they were doing a bit of an exhibition, so we managed to get to see a few Red Bull riders (& others) back-flipping, doing no-handers and supermen over crazy-big gap jumps. Its the first time Crankworx is holding this event outside the US, so it's definitely worth checking out from 9-15th July.
For other events going on over summer in Les Deux Alpes check out our What's on Calendar and why not buy your tickets in advance, to save waiting about in queues.
It's a great place for down-hill mountain biking, and there's also stacks of other activities on offer in summer to keep you entertained. I'm definitely going back for some more mountain biking, I can't wait!!