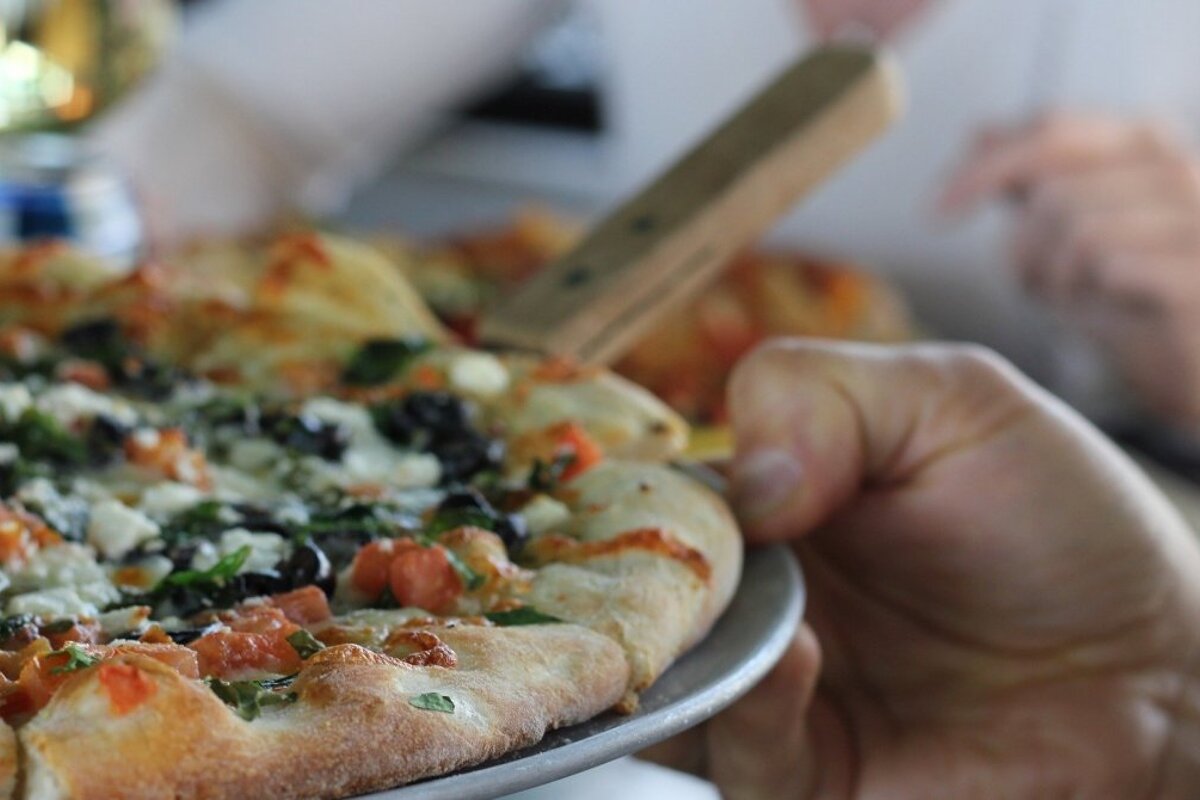 Best pizzas in Les Deux Alpes
Top pizzerias, takeaways, restaurants and delivery services
At the end of the day you'll be looking for somewhere to refuel.
We love to enjoy a glass of good wine in a pleasant montagnard setting while the pizzas cook in a wood-fired oven. On the other hand, you might prefer to have a stack of pizzas delivered to your door to keep the children happy. Either way, Les Deux Alpes has the answer.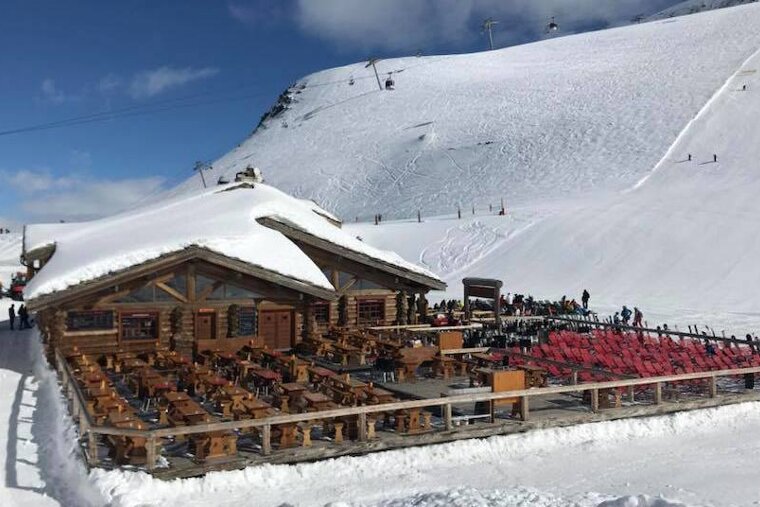 On the slopes
For a decent pizza while you are out skiing, Chalet de la Toura is the place to go. The large, sunny terrace is great for good weather days, while inside is cosy and wooden with an open fire. The food here might look a little expensive until you see the portion size. The pizzas are enormous, tasty and perfectly cooked. There is a good choice of other dishes and a nice selection of wines.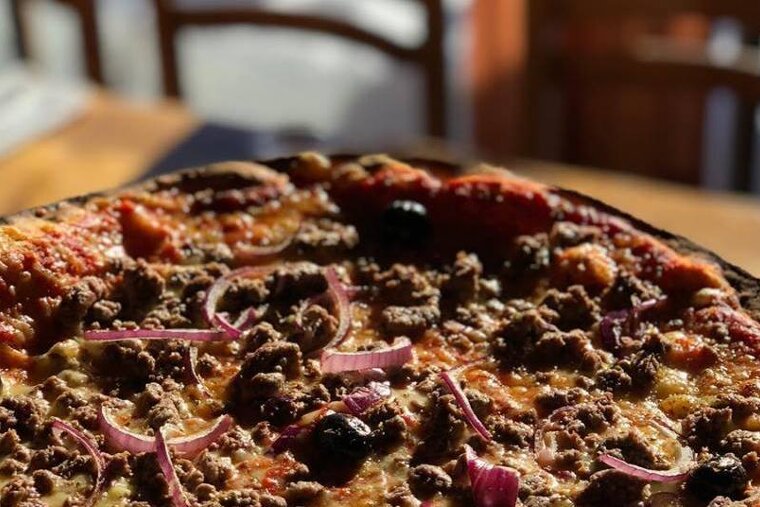 French style
It might be an Italian dish but the French restaurateurs here know how to do a great pizza. Try Doumé's, near the Place de Venosc, where you can watch your pizza being cooked in a traditional pizza oven in front of you. They serve a great range of local specialities too but my favourite touch is being taken into the wine cellar to choose a bottle rather than picking from a list.
Just around the corner, the Grain de Sel is another good French restaurant serving up great pizzas, along with some good daily specials. If you have to wait for a table, the cellar-style aperitif area is a good place to sip a kir.
At the opposite end of the resort, near the Information Point at the entrance to the village, Tribeca bar and restaurant is well worth a visit. The interior is stuffed with 1970's vintage ski gear and other curiosities, and there is a cool room at the back which is perfect for a group of eight or ten. The pizzas are cooked in a wood-fired oven. Also to be tried are their own special 'hot pots' – a choice of three dishes served in a hot earthenware pot, none of which resemble the Lancashire version.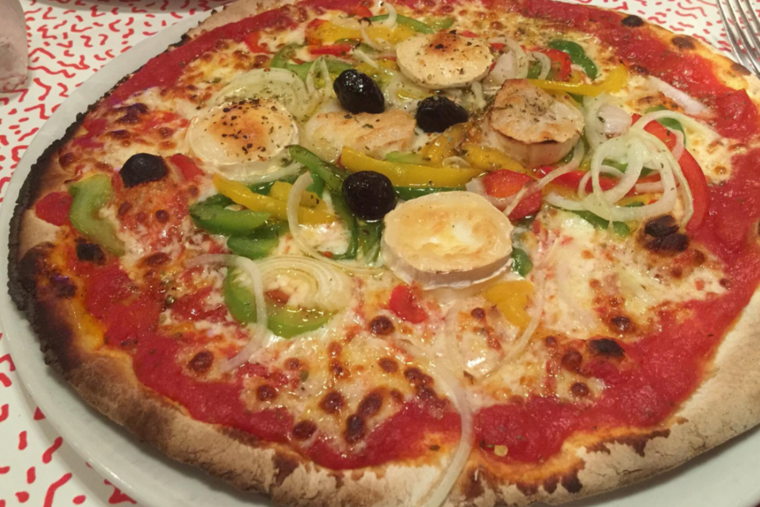 Italian style
Most of us think of Italy when we think Pizza, and there are some good Italian restaurants to choose from here as well as the French ones. La Vetrata, towards the quieter end of the main street, is excellent for Italian staples like pasta and pizza. Perhaps the smallest restaurant in the resort, Chez Angelo has just a single table inside and one on the pavement. Despite its small size, it offers a good range of pizza and Italian specialities, as well as the cheapest real Italian espresso in town. The smell of home cooking wafting through the door is enough to draw you in as you walk past. If you can't get a table, they do takeaway as well.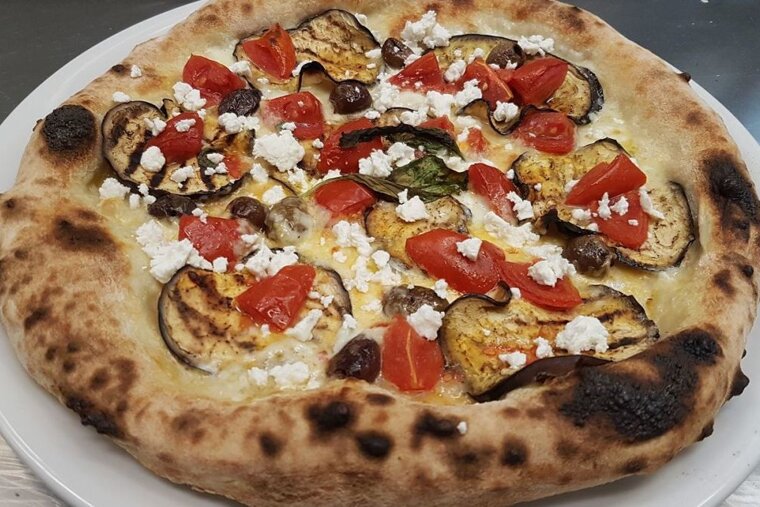 Takeaways
The Italians in resort tend to head to Pizza Cyan on Rue des Vikings for a takeaway pizza, so I would recommend doing the same. Although strictly speaking a takeaway, they do have a room next door where they will serve your pizza with a drink, making it almost a restaurant. Across the road, Chalet Pizza is a good takeaway with a few tables upstairs for eating in. At the Mont de Lans end of town, Master Pizza is a good choice for a takeaway and Le Takeaway has a Pizza branch near the centre of the resort.
Delivered to your door
Just like at home, you can phone for a pizza and have it delivered to your door. The only difference is it will arrive on a quad bike with studded snow tires instead of a moped. The best delivery options are Master Pizza and Chalet Pizza, and it makes sense to choose the one nearest to your accommodation for a quicker delivery.
More inspiration...
Buon appetito! Take a look at our complete curated list of restaurants for more places to eat in Les Deux Alpes.