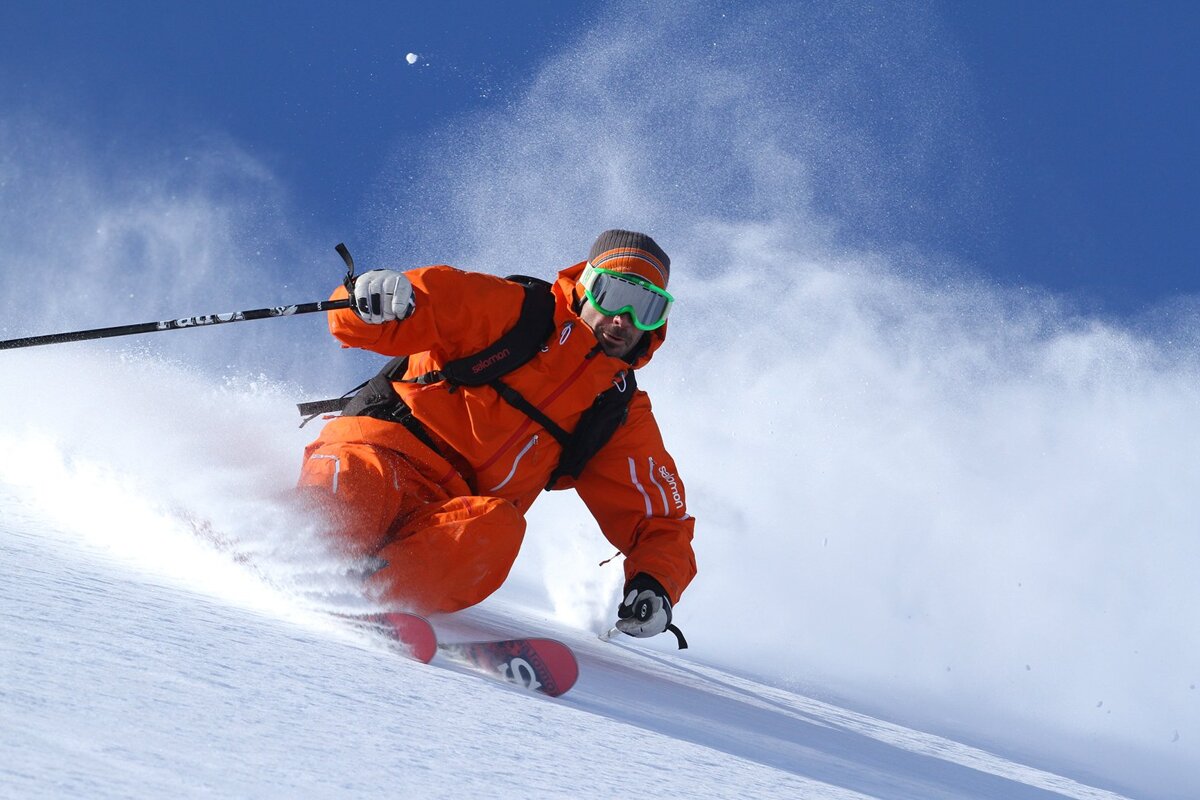 Why advanced skiers love Les 2 Alpes
Les 2 Alpes has the largest skiable glacier in Europe
A real snowsports paradise, extending over 410 hectares of marked ski runs and one of the highest altitudes in the Alps, it's a flagship ski resort with a glacier reaching up to 3,600m ensuring year-round skiing.
Here are a few reasons why advanced skiers and snowboarders should pay Les Deux Alpes a visit.
Reds and Blacks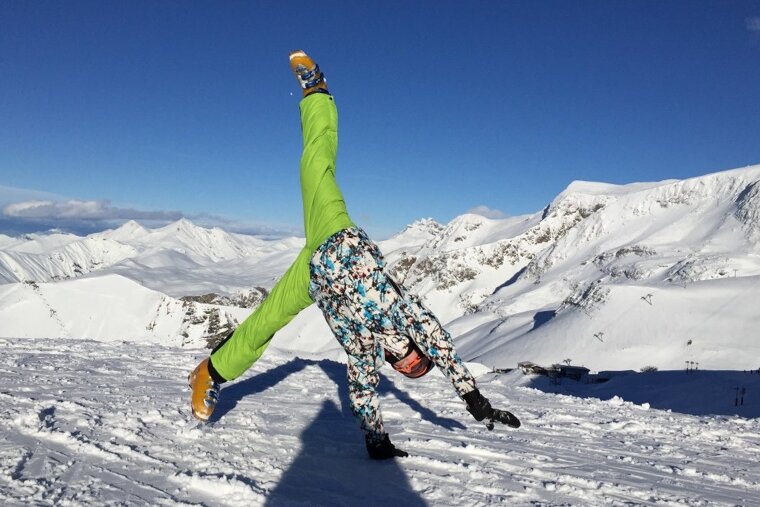 There are 225km of pistes here, with 47 ski lifts giving access to a total of 96 pistes, of which 22 are red and 12 are black. It's split into two areas, the Vallée Blanche sector and the Glacier side, where the majority of the pistes can be found. Often described as an upside down resort, the steeper more difficult faces are actually lower down than the cruisey glacial blues.
From the top of the glacier, Signal 3 piste is one of the steepest reds the resort has to offer, it can be icy and with a vertical drop of 250m it's a leg burner. Also found up here are red runs Glacier 6, 7 and 8. Glacier 5 is as steep as any black run, but its intensity is short-lived. Pierre Grosse 1 and 2 are both black runs, 1 is usually well-groomed, but 2 is left unpisted.
La Fée valley has plenty of scenic reds and blacks to enjoy. Fée 4 and 5 are red, 6 is steep and icy, 4 is great for speed and 5 is for mogul fans. Fée 7 and Thuit 5 are left unpisted. Once you've had enough here, head into the Thuit bowl, at the top of the three-man chair head to Bellecombes for a black that is steep, bumpy and long. Do not ski here if this run is closed, it is often threatened by avalanches from the Rachas faces above it.
Elsewhere, Valentin has a vertical drop of 300m and is one of the fastest pistes in Les Deux Alpes, Le Diable is the steepest and longest black run in the resort with a steep top and bottom, and The Vallons du Diable is a good, long, interesting red leading to the Venosc end of resort.
Going off-piste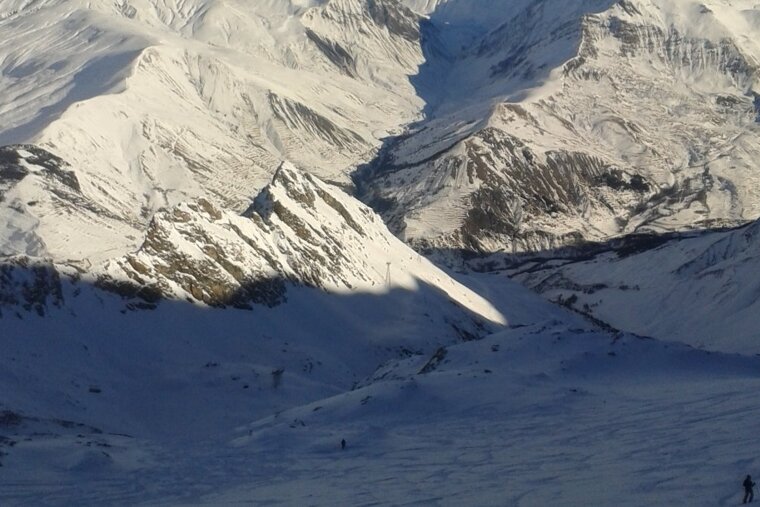 Les 2 Alpes has its fair share of places to head on a powder day, as well as nearby St Christophe and the off-piste mecca of La Grave.
Worth noting are the Grand Coulouir chutes accessed from the top of Bellecombes 6 piste. Three short and steep chutes are extremely hard to get into, usually require you to straight line the whole thing and is an area very prone to avalanches. Also from the top of Bellecombes 6 is a 50-minute hike to Pic du Diable, a steep top followed by a mellow bowl. Again very prone to avalanche. As is Cot de Chalance, accessed by going left at the top of the Signal lift, here you'll find a large bowl where you can take any route down to Les Gours piste in La Fée. La Dome Glacier can be found from the Funiculaire at 3,400m, simply follow the blue traverse, keep left and this long off-piste run with a 400m vertical drop will take you to the Signal chair. Get there early on a powder day as it gets tracked out very quickly.
Head to La Fée for some unpisted itineraries on the west and east faces, St Christophe also has lots of long descents, and then there's always La Grave. Connected to Les Deux Alpes from the peak of the glacier at 3,600m by a cat track and caterpillar bus, La Grave and Le Meije are untamed ski areas. There is only one lift and nothing is pisted, making this a truly one-off 'resort' of sorts, not suitable for beginners or those with little to no off-piste experience or knowledge. This is a playground for advanced tourers and powder fans and on a bluebird day after fresh snowfall it's simply paradise.
Off-piste skiing or snowboarding is different to piste skiing or snowboarding, and therefore needs a slightly different approach. It's definitely worth a lesson in 'off-piste' techniques if you're new to it, or would like some tips for riding steep and deep powder. It also pays to have someone with a bit of local knowledge, a mountain guide/off-piste instructor will be able to show you all the best spots to suit your ability.
For those of you interested in ski touring, in Les Deux Alpes a short ski tour can take you to some of the most pristine and untouched freeride lines in the area.
To get the best out of your experience, and to keep as safe as possible, experienced guides are always available to take you to some of the secret spots around the mountain. Almost all of the hire shops in resort can rent you avalanche equipment, as well as top quality skis and boots from this season's stock.
Parks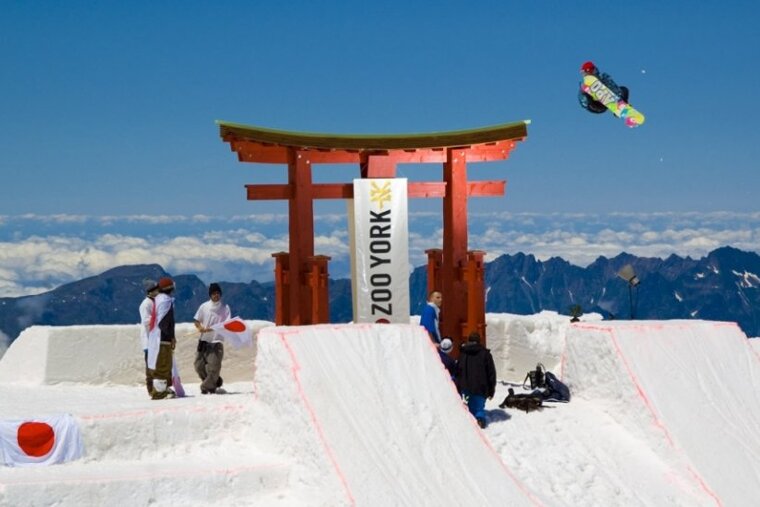 Once you've had enough fun bouncing around the reds and blacks, and in and out of the pow pow, how about hitting a few jumps, boxes and rails. The park in Les Deux Alpes changes position as the year progresses, in summer its on top of the glacier at 3,600m, and in winter it moves down the hill to the more sheltered spot under the Toura lift at 2,600m. The shapers have their own dedicated snow moving machines with three 'piste bullies' and a pipe shaper to make sure everything is kept crisp. It has three kickers, three rails, a hip into two quarter-pipes and an S-rail finish.
It's something of a mecca for freestylers, but anyone is allowed to ride it, just make sure you stick to your level to avoid any embarrassing and potentially painful errors.
Great weather and snow conditions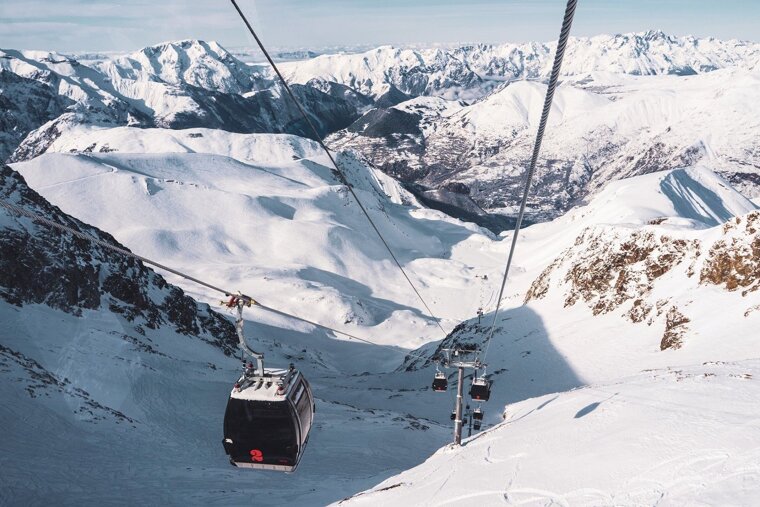 As Les Deux Alpes sits high up in the Oisans region and has one of Europe's largest skiable glaciers, it's a snow-sure resort most of the year. Most of the runs on the west-facing slopes enjoy a lot of sunshine, so be sure to pack your SPF50+ sunscreen.
Modern lifts
With all of these pistes to ski and snowboard both in resort and across the domaine, you want to make sure that you can get around easily and speedily, thus avoiding older slower chairlifts that break down. In Les 2 Alpes, lift improvement works are always at the forefront of their planning. Every summer older lifts are replaced with the aim of increasing uplift speed at all times, great if you are a good rider heading up to the higher slopes.
Ski in, ski out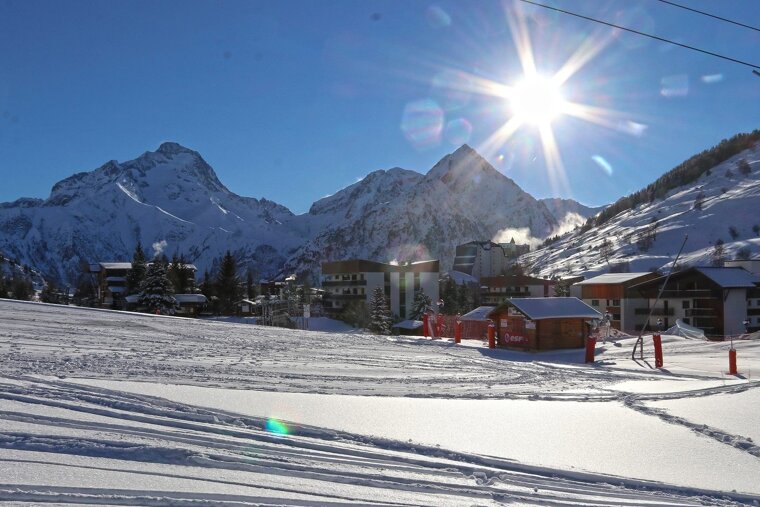 Les Deux Alpes also has the bonus of being a ski-in, ski-out resort. This is ideal if you are an experienced skier or snowboarder, because what better way to start the day than to be straight on the slopes the minute you walk out of the door. And even better to finish off the day with that last run taking you straight back home again, no lugging skis, snowboards and the like on and off buses and through the streets. Dump your gear and get straight out for après, or pile into that tea and cake your chalet hosts have so kindly left out.
Something else to do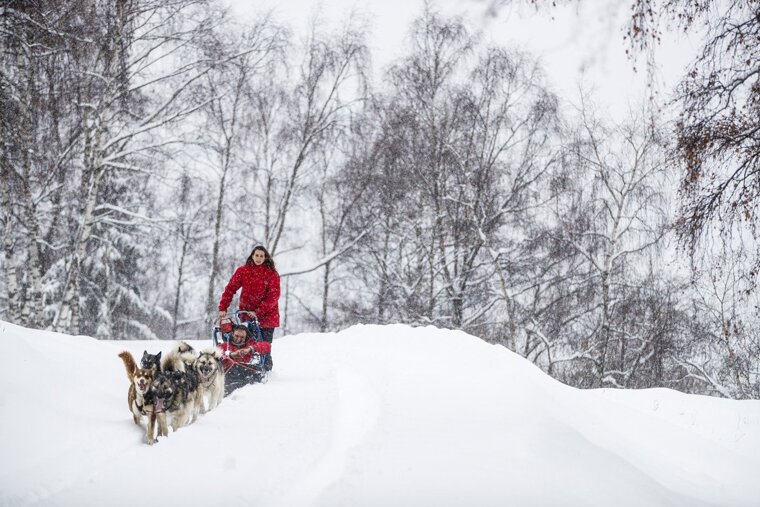 Even the most die-hard skiers and snowboarders need some down time. When it's time for a break from all of that, it's good to know there's something else to do in resort when you want to spend time with your family and friends. Whilst Les 2 Alpes has great bars and restaurants offering up some of the best food and après-ski in the French Alps, there are other ways to entertain yourselves in the evenings and on that much needed day off.
You can drive a dog sled, go skidooing or ice skating. Alternatively if 'chill' is at the top of the agenda, visit a spa for a relaxing treatment or take a dip in the outdoor municipal swimming pool. There's definitely no shortage of things to do, or not, in Les 2 Alpes.
Safety first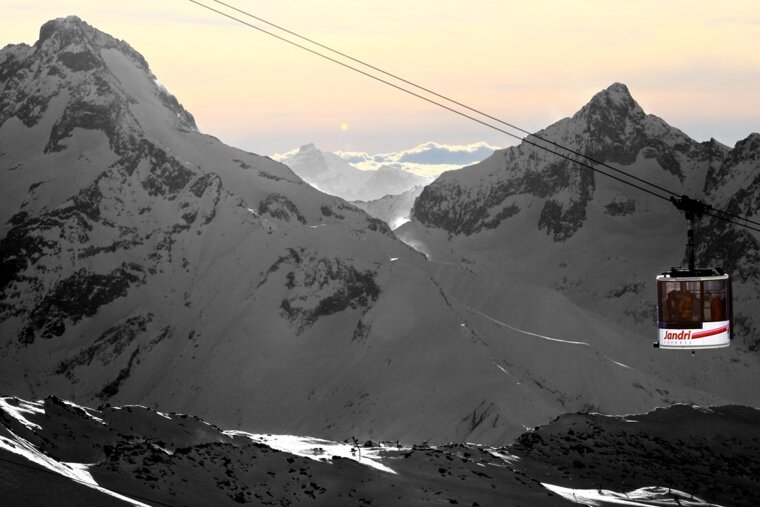 Exploring beyond the ski resort boundaries is an amazing experience for anyone who's physically fit and has mastered the pistes well enough. There are, however, risks associated with venturing outside the safety of the marked/patrolled ski area, including awareness of your actions on those below you on the slopes. Mountain guides are professionally qualified and have extensive knowledge of the local terrain to provide you with the safest and most enjoyable possible experience in the mountains; as a visitor here we highly recommend you hire one. Many ski schools also provide instruction in off-piste skiing, avalanche safety and mountaineering techniques. Make your time in the mountains unforgettable for the right reasons, stay safe!
Off-piste skiing and mountaineering are dangerous. The content provided is not intended in any way to be a substitute for hiring a mountain guide, undergoing professional mountaineering training and/or the individual's own backcountry decision making.
More inspiration...
These are just some of the great reasons to come and visit Les 2 Alpes and ski some of the very best pistes that the Alps have to offer, but there are many more. So get out here and give it a whirl.
Location
2 Alpes Region, Les 2 Alpes