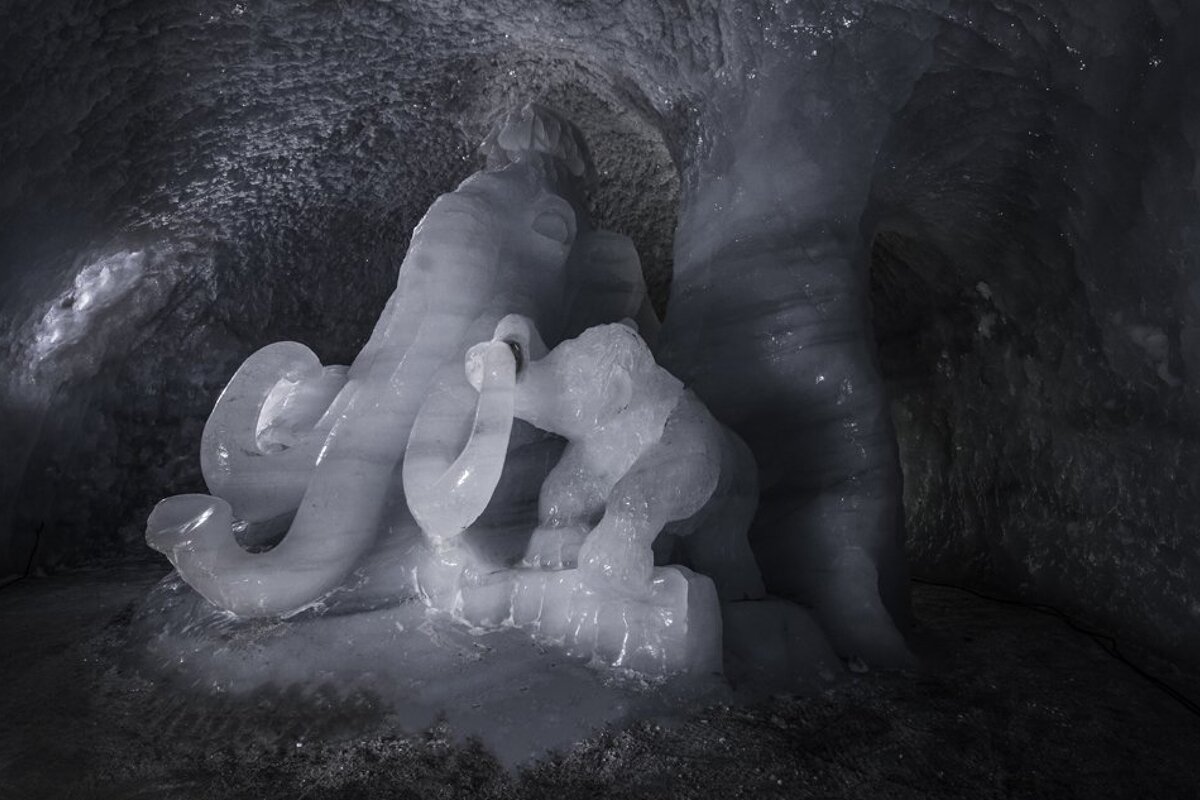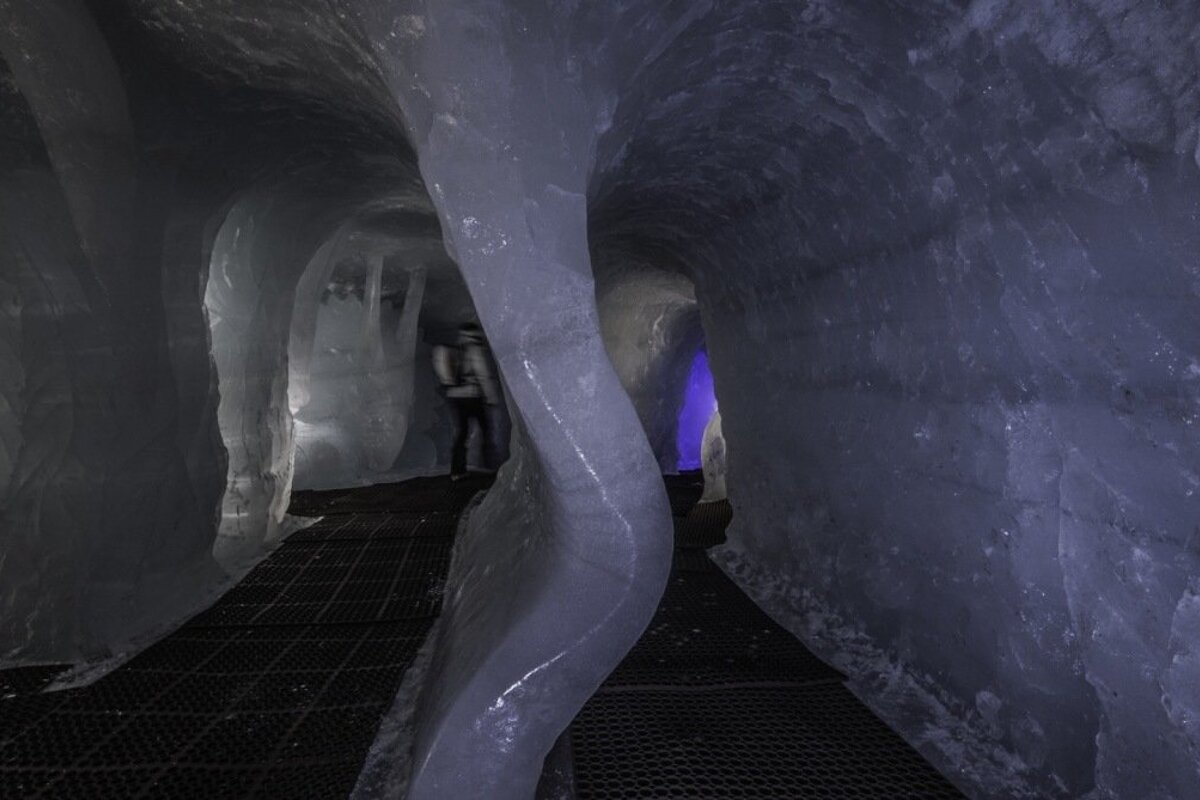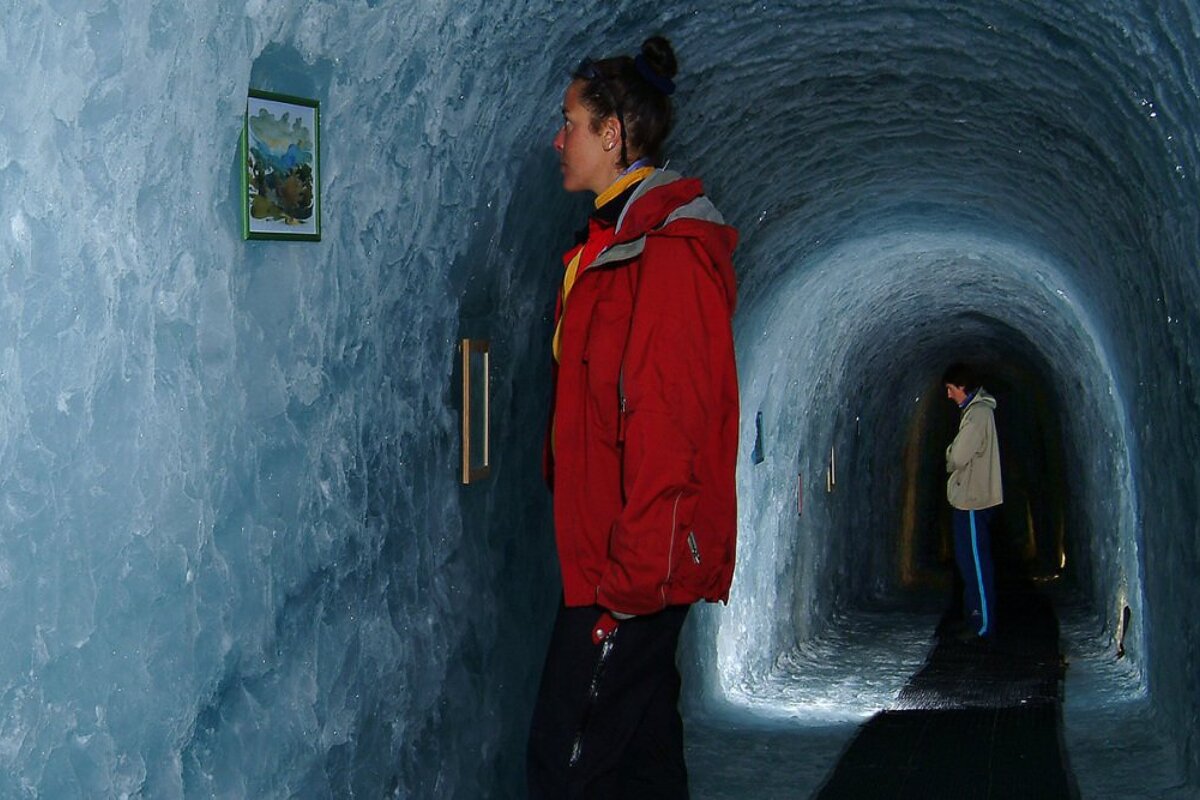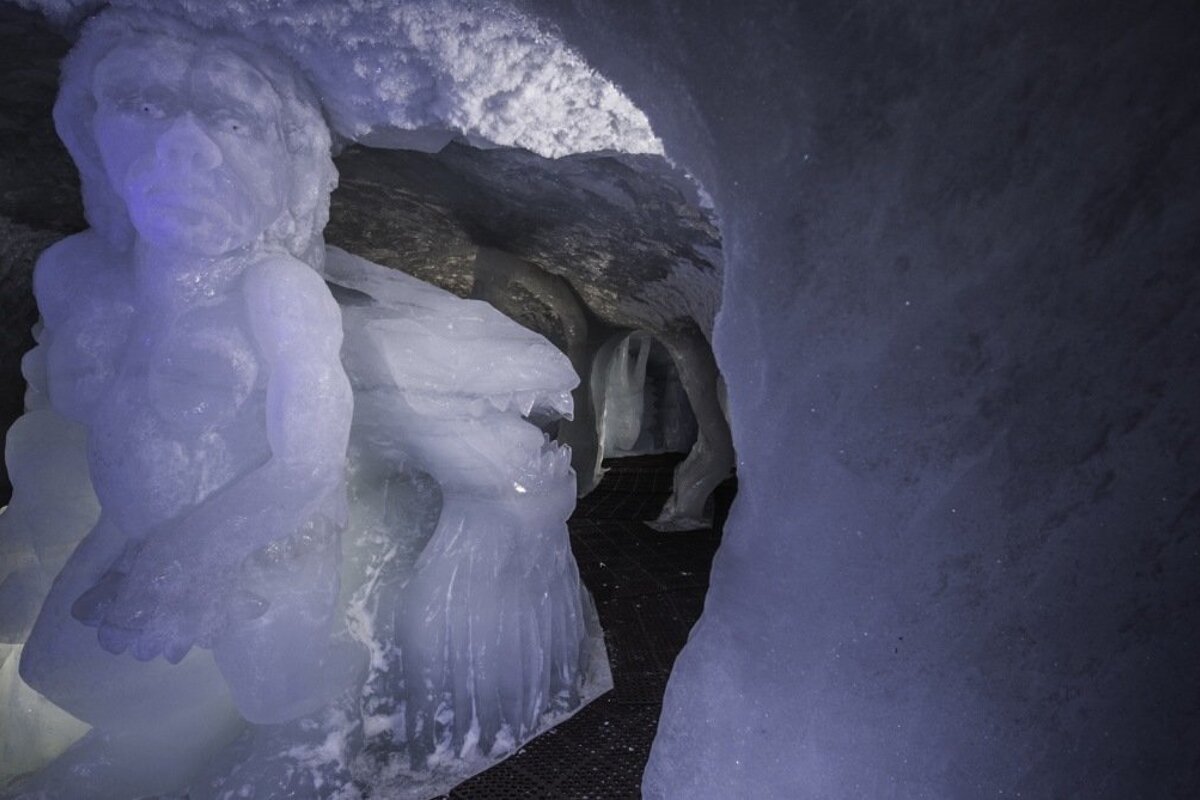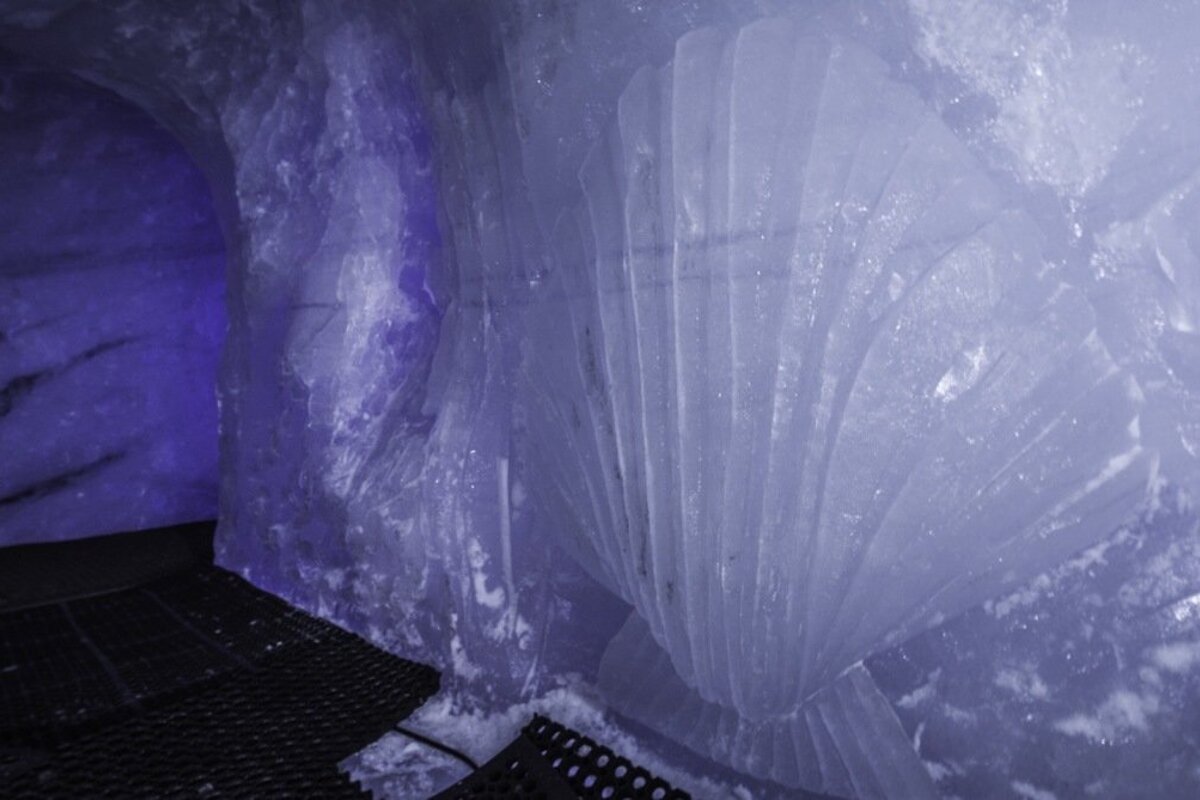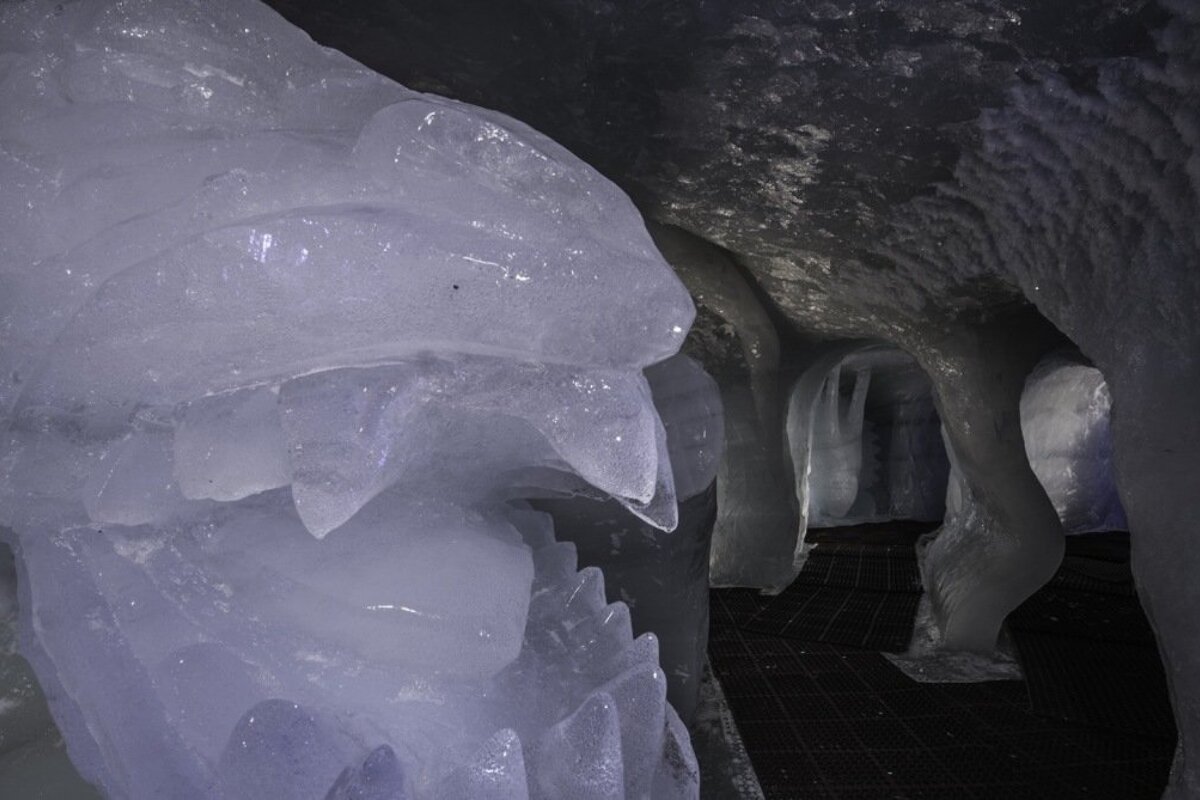 Ice Cave, Les Deux Alpes
3200m above sea level at the top of the Jandry Express
Walk through a 200m gallery to access a magical network of rooms carved out 20 metres below the surface of the snow, deep inside the glacier.
The caves in Les 2 Alpes are a true trip back to the ice age as ethereal ice sculptures of dinosaurs and an impressive 6m long and 10m wide mammoth have been hewn into the ice of the Roche-Mantel glacier and lit to create a strange and fascinating journey through time. Dug with no other tools than ice picks, the cave is made up of eight grottos, three rooms and the 200m gallery. It takes five months to create in total.
Visit the website or ask at the tourist office for this season's prices and opening times. The caves are usually open at the same hours and periods as the lifts. Tickets available at the ski pass offices, as well as online and at the tourist office.
Watch this
Location
2 Alpes, Les 2 Alpes