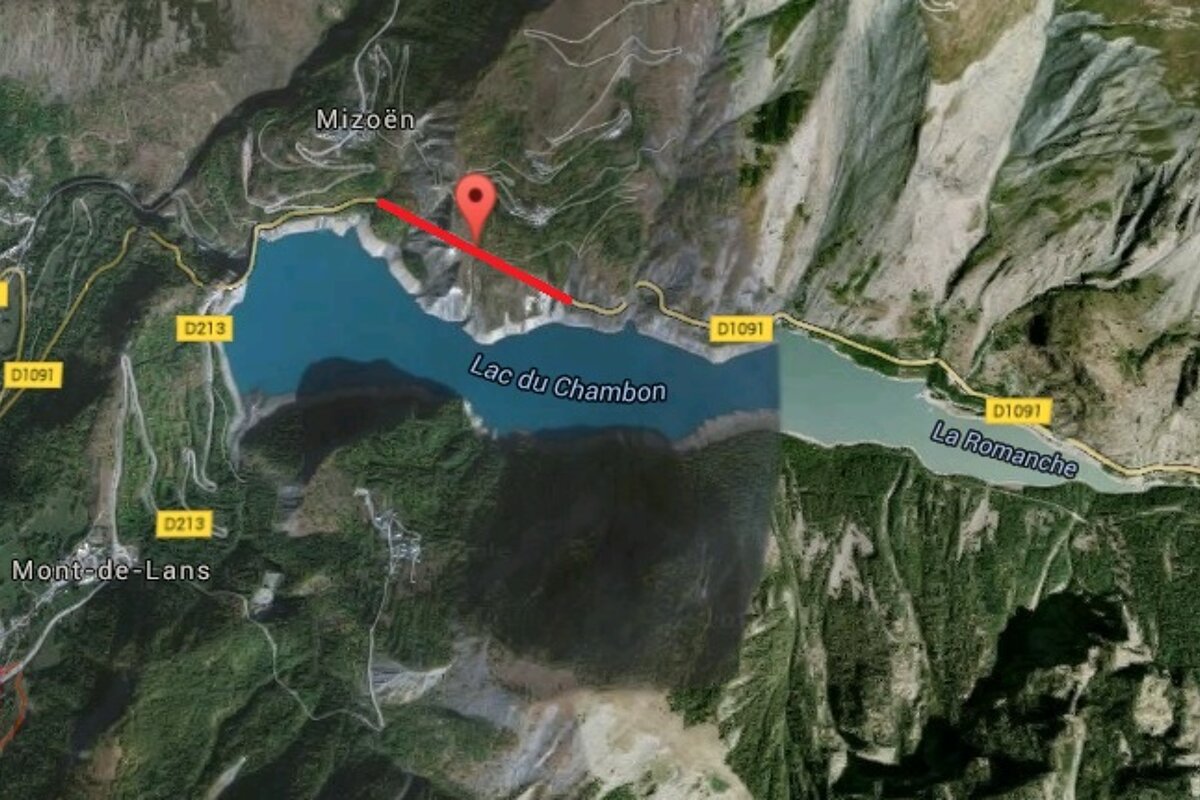 The Chambon Tunnel: When Will the Mountain Fall?
Geologist from the Isere Department offers more information
The landslide that has forced the closure of the Chambon tunnel has shown new movement and activity.
A summary of the situation was delivered on Wednesday, by geologist Valentin le Bidan as he spoke of two new cracks that had appeared on Tuesday in the mass of mountainside that consists of 1 million cubic metres. Initially, at the end of April, the mass was moving and shifting at a rate of 5cm per day, it quickly escalated to 10cm and is now, at some active points, as fast as 15cm.
The conclusion after further investigations this week is that the landslide is inevitable. It appears to have entered its 'terminal' phase. However, what is unknown is when or how it will slide. It could happen in two days, two weeks or even in six months, and they are unable to say how much will fall at that point, either some or all of the mass.
They have considered and rejected the possibility of using explosives to control the slide. There is much uncertainty about the effectiveness of this course of action, due to the fault lines, plus the added risk to personnel in trying to secure a constantly shifting site.
Work is expected to begin shortly on an alternative route around the Chambon lake.
The France 3 broadcast below (in French) give more details and shows images of the tunnel interior as it is now.
Watch this