Why you should ski Les 2 Alpes in January
Good reasons to come skiing at the start of the New Year
People often look straight to the middle of the ski season and book their holiday to Les Deux Alpes but there are plenty of reasons why January can be a good option.
Obviously, many of us have to plan ski trips around school holidays or work, so a January trip might not be an option for some people. For those that can be flexible, January is just far enough into the winter to ensure a great trip whilst avoiding the crowds.
Here are 10 reasons why you should consider a ski holiday here in January.
The slopes are quiet
After New Year is out of the way and the school holidays are over, the crowds vanish to leave empty slopes and queue-free ski lifts. This means more space to enjoy your skiing, more time on the pistes, less time waiting, and fewer long lines of ski school children snaking down the slopes.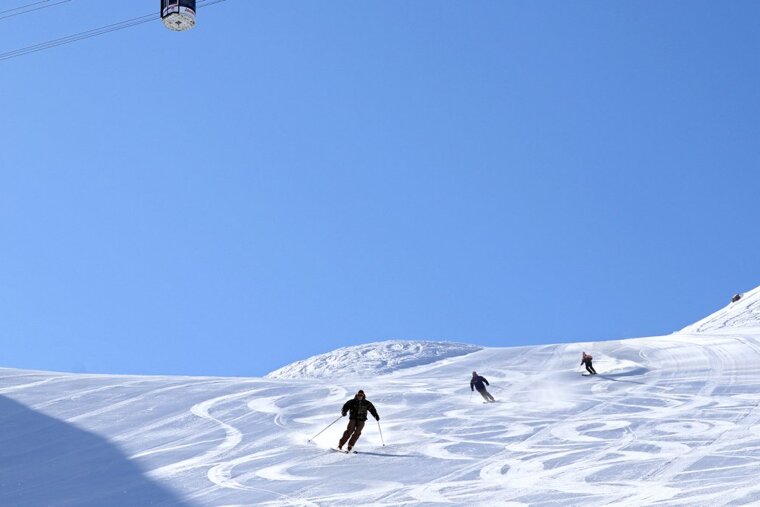 Prices are low and availability is high
January is one of the cheapest times to come on a ski holiday. Demand is lower outside the school holidays so the travel companies drop their prices to entice more bookings. For the same reason, you are likely to have plenty of choice as to your accommodation. January packages can be found for only £300-400 per person for a week. All you have to add is the cost of a ski pass, plus ski hire and ski lessons if you need them. Find special offers for 2 Alpes.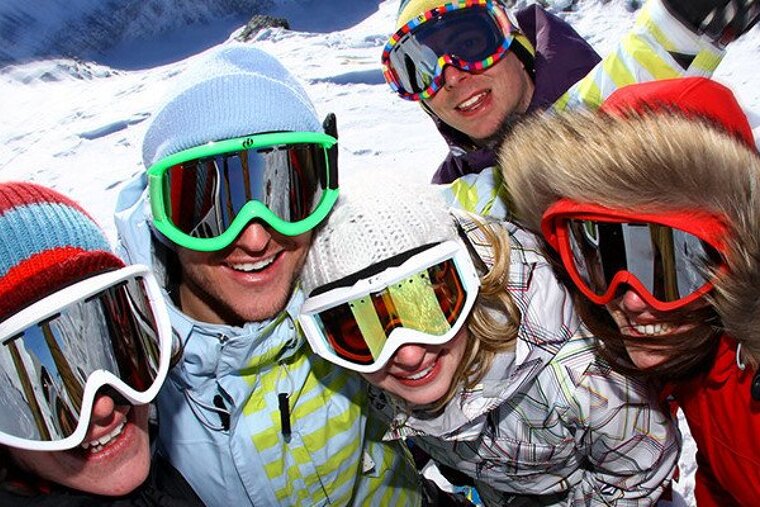 Everything is open
There are even cheaper times of the winter to ski – early to mid-December and mid to late-April are normally the very cheapest times. However, before the Christmas holidays not everything is fully open – both in terms of the ski area and the resort shops and restaurants. Likewise, after the Easter holidays are over things tend to wind down for the last fortnight of the season.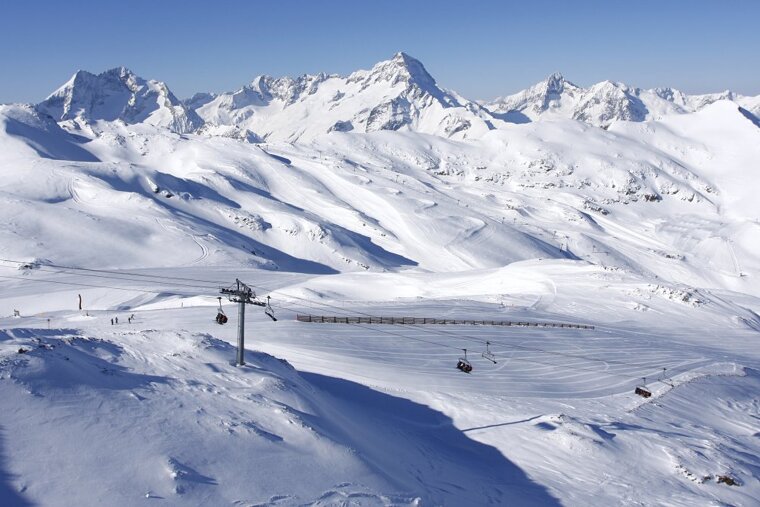 The nightlife is livelier
Perhaps paradoxically, the busy weeks on the slopes tend to be the quietest in the bars and nightclubs, because most of the visitors are families with children. In January most of the visitors are adults, many of whom like to party and Les Deux Alpes' nightlife has something to offer everybody.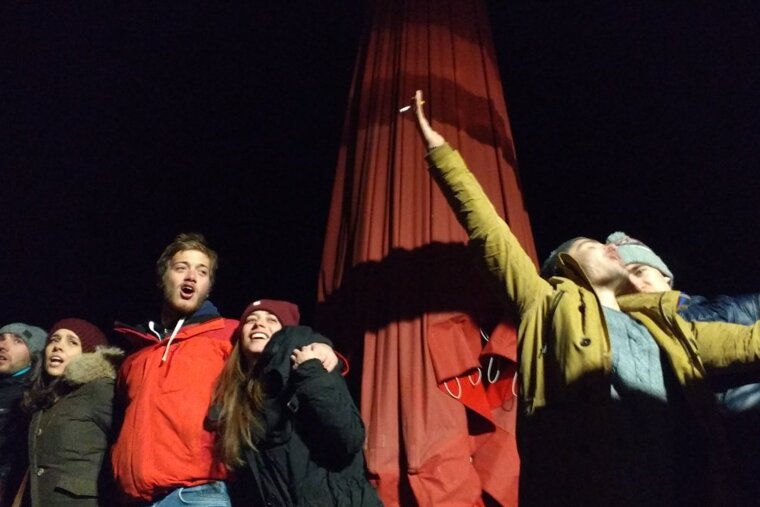 Get back in shape after the Christmas excess
If your New Year's resolution was to get fit or lose weight, a ski holiday with six solid days of exercise is the perfect way to go about it. Just make sure you go easy on the tartiflette and chalet wine!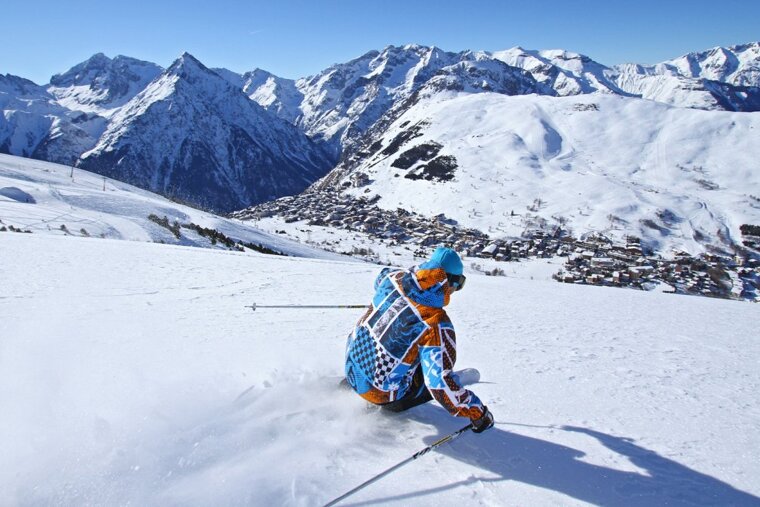 Taking time off is easier
With most people using their leave over Christmas or saving it for the school holidays, there is usually little demand for time off in January. It depends on your job of course, but this could well mean that booking a last minute ski week is not a problem.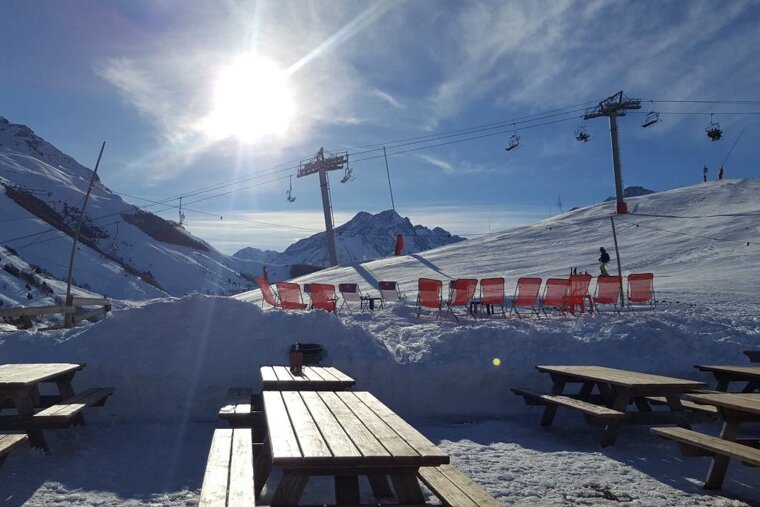 You can have ski lessons when you want them
In peak weeks, taking ski lessons can mean fitting in with the ski school's or private instructor's availability. In January, they are likely to have free slots to fit around your schedule. Specialist lessons like off-piste, freestyle or a trip to La Grave are much easier to organise in the quieter periods.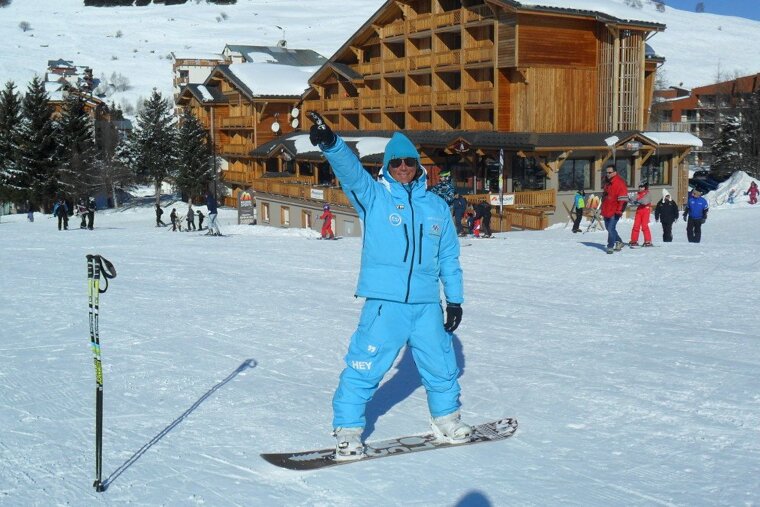 The best snow of the season
It can get quite cold in January, which means that the snow stays fresh for longer, and the snow cannons can work flat out if they are needed. Earlier in the month, some might worry that the best of the snow might have yet to arrive. But this winter the Alps have already seen huge amounts of snow falling. January should be fantastic for powder lovers. With fewer people skiing on it, the snow will stay around longer when it does fall – and the locals are predicting plenty more of the white stuff to come.
Activities and events
There is plenty going on in resort in January to keep you entertained. Trail runners will like the Snow Running Weekend on 20th/21st featuring a 10, 15 or 20km Night Snow Trail run on Saturday evening and the brand new Mad Snow Race obstacle run on Sunday. Driving fans should not miss the 4th January when Yoann Bonato, rally champion of France, will be in town for a rally driving demonstration. Visitors will get the chance to try out a rally simulator during the day before watching the evening demonstration. An evening of cocktails and rally driving videos will close the programme.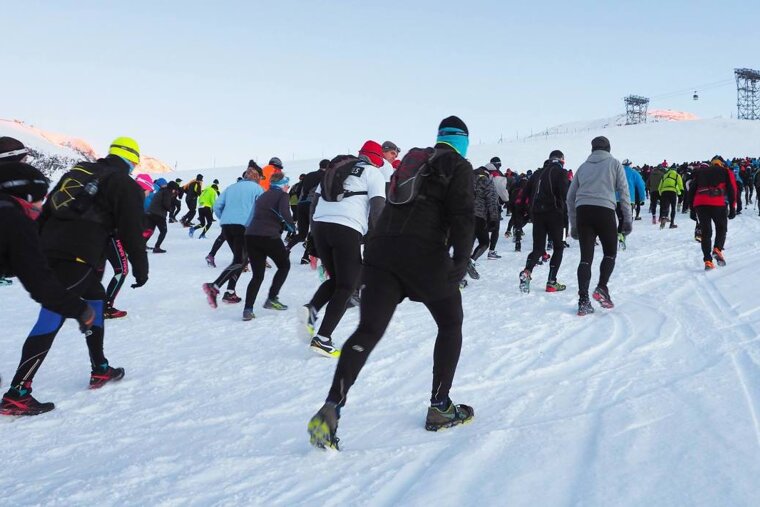 Resort staff are at their happiest
With the first busy period out of the way, everyone in the resort can take a breath and relax. This means that you are more likely to see smiling faces and people happily doing their jobs well.
Whatever your reason for visiting Les Deux Alpes in January, we are sure you won't be disappointed. Have a great holiday, and we'll see you on the (empty) slopes!
---
Read more from Ian on his website.